Godard Sheet Music and Biography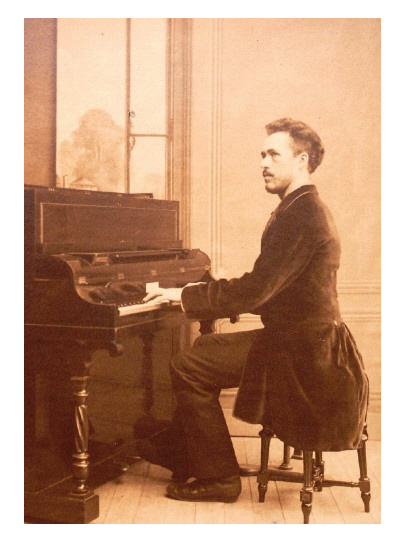 Benjamin Godard isn't a composer who immediately springs to mind compared to the likes of Beethoven, Sebastian Bach, Wolfgang Amadeus Mozart, George Frideric Handel, etc. However, when you look into this talented gentleman he certainly wasn't a one-hit wonder!
Godard pieces featured on our site include Op.116a Allegretto, Berceuse from Jocelyn and Op.116b Idylle.
Influenced musically by the earlier generations such as Felix Mendelssohn, Robert Schumann, Frédéric Chopin, and Ludvig van Beethoven. Although, most certainly not by Richard Wagner whom he loathed due to his anti-semitism. Just before Godard's death, his music began to lose its popularity with the arrival of new innovative composers such as Joseph Ravel and Claude Debussy.
Life and Career
Godard was a French violinist of Jewish extraction best known for his opera. He wrote 5 symphonies, 2 piano concertos, 3 string quartets, and 4 violin sonatas along with a large amount of chamber music and songs. However, quantity doesn't always mean quality and some critics said that maybe he should have concentrated more on fewer pieces.
He worked incredibly hard and worked at his international profile and his desire to earn money. Sadly, Godard like many of his fellow composers had a relatively short life of just forty-five years. He died of tuberculosis in 1895.
Jocelyn
Jocelyn, Godard's most famous opera is set in four acts. It's based on the poem by Alphonse de Lamartine; an earthy love that tempts a brother at a seminary. Its popularity has continued mostly due to "Berceuse" for tenor which has been recorded by many famous soloists. These include Count John McCormack, Lotte-Lehmann, Bing Crosby, Jussi Björling, Rita Streich, and Plácido Domingo. I am sure you will know at least one of these singers dating back to 1914. Here's one from Mr. Crosby:- You can also listen to the music at music-scores.com or view an arrangement on YouTube
Godard Sheet Music Downloads and Further Reading
On music-scores.com we have 25 arrangements of Benjamin Godard sheet music in PDF format for you to download.
For further information on Benjamin Godard take a look at Wikipedia and Grand Piano.