Clarke Sheet Music and Biography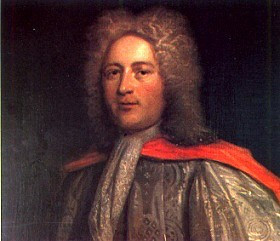 Jeremiah Clarke was an English composer born in London around 1674.
Jeremiah's musical journey took him through a number of well-known, very reputable establishments.
Choose from our different arrangements of Suite in D Trumpet Voluntary.
Life and Career
Starting as a pupil at St Paul's Cathedral he then became a chorister at Chapel Royal.
Between 1699 and 1704 he became an organist at both Winchester College and St Paul's Cathedral. He later returned to the Chapel Royal to became an organist and 'Gentleman Extraordinary'. This was an exceptional post serving the Sovereign of the Royal Family and the appointment was the responsibility of the dean of the chapel via warrant to the sub-dean.
Suicide
Just like his birth date, the date of death is uncertain. One writer recording it as 16 July 1707, however, most sources state it as 1 December 1707.
Clarke's life ended in suicide after a failed romance with one of his students (a beautiful young married lady). The story goes that he flipped a coin to decide what method of suicide would be best, hanging or drowning. When the coin landed on its edge he instead went back to his home in St Paul's Cathedral churchyard and shot himself in the head with a pistol.
During that time St. Paul's Cathedral did not accept burials of suicide victims. However, an exception was made for this amazing English composer to be interred there.
Trumpet Voluntary
Clarke is particularly remembered for The Prince of Denmark's March or Trumpet Voluntary. It is a popular keyboard piece that was written originally for the harpsichord and is often played at weddings. It was previously attributed to Henry Purcell right up until the 1940s.
Clarke Sheet Music Downloads and Further Reading
We have a selection of Jeremiah Clarke sheet music in PDF format for you to download.
You can read more about this composer at Wikipedia, Naxos, and Britannica.