Mendelssohn Sheet Music and Biography
Felix Mendelssohn was a German composer, organist, and pianist of the early Romantic period. He was famous for many works including The Venetian Boat Song (Venetian Gondola Song), Song Without Words, Bridal March and Fruhlingslied (also known as Spring Song or Camberwell Green). These are all featured on the site with arrangements for different instruments.
We have over eighty arrangements for you of Felix Mendelssohn's Sheet Music
He was born (3rd February 1809) in Hamburg to Jewish parents; Lea and Abraham Mendelssohn Bartholdy. Abraham was a German philanthropist and banker. Lea was a pianist and huge supporter of JS Bach and the reason behind Felix's success. Lea and Abraham decided not to follow the Jewish faith choosing to adopt the Christian faith.
Felix was one of four children, his sister Fanny also displayed incredible musical talent and became a composer – but as a female, she became an active composer rather than professional. He was also the grandson of the philosopher Moses Mendelssohn.
Early Life
His mother was his first teacher and he had tutors in Paris and Hamburg. However, it was Carl Friedrich Zelter whom he studied counterpoint and composition that impacted his career. Zelter was an admirer of Bach.
Mendelssohn established himself as a musical child prodigy. At the age of nine, he made his first public debut in a Chamber Music concert. He wrote around 12 symphonies between the ages of 12 and 14. Many of these works were kept in the Prussian State Library in Berlin but sadly a lot of these works went missing during World War II. Felix performed many private concerts at the family home with an orchestra entertaining wealthy people who visited his parents.
It is hard to imagine that at the age of just fifteen he wrote his first symphony for a full orchestra – in C minor Op.11.
In 1826 Mendelssohn was taken to Weimar and played for JS Bach and Mozart whom he dedicated his Piano Quartet No.3 in D minor.
Works
In 1826 Mendelssohn produced one of his best know works 'Overture to A Midsummer Night's Dream', following that some of his most famous pieces were; Hebrides (1830), An Italian Symphony (1833), A Violin Concerto (1844) and the Oratorio Elijah (1846).
Following its success, he wrote incidental music for "A Midsummer Night's Dream" which included the Wedding March (1843).
In 1829 Mendelssohn became an active composer and for the first time since Bach's death conducted St Matthew Passion at the Singakademie, Berlin. This initiated the Bach revival. Later that year he travelled to England and conducted his Symphony No.1 in C Minor at the London Philharmonic Society.
His works also influenced many other composers including fellow German Moritz Brosig.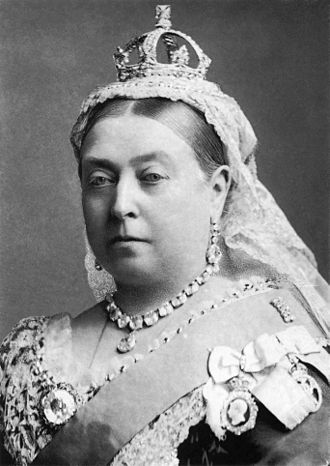 Felix visited England at least ten times and became Queen Victoria's favourite composer.
He went to Buckingham Palace in 1843 and met the Queen and Prince Consort. He then dedicated his Symphony No.3 A Minor – Major (Scottish Symphony) to them both.
Personal Life
Mendelssohn was deeply affected by the death of his father in 1835. His father wished for him to complete St Paul's Oratorio (Paulus) and consequently Mendelssohn re-launched himself into his work and conducted the piece the following year in Dusseldorf.
He married the daughter of French Protestant clergyman Cécile Jeanrenaud in 1837 and they had five children. Cécile was ten years his junior. His sister Fanny remained very close to him and it was possibly the deep loss and sadness of her death that contributed to his own death soon after. (He died 4 Nov 1847).
Did you Know?
After Mendelssohn's death, the Wedding March was played at the wedding of the Princess Royal and has been the fashion ever since.
His memory was incredible and he was one of the first to play a concerto from memory in public.
Mendelssohn wrote the melody to the famous Christmas Carol Hark the Herald Angels Sing.
Mendelssohn Sheet Music Downloads and Further Reading
On music-scores.com we have over eighty arrangements for you of Felix Mendelssohn's Sheet Music all in PDF format.
For further information on this composer take a look at Wikipedia and Britannica.