Handel Sheet Music and Biography
George Frideric Handel is regarded as one of the greatest composers of the late Baroque era and we have many arrangements of Handel sheet music on music-scores.com These include The Messiah, Water Music Suites, Music for the Royal Fireworks, and the Arrival of the Queen of Sheba.
Life and Family
Handel was born on 23 February 1685 in Halle, Germany. However, he spent the majority of his career in the UK becoming a naturalised British subject in 1726.
George's father was a barber-surgeon who fathered Handel in his later years and sadly died when Handel was only eleven years old. He wasn't in favour of his son entering the musical profession, apparently disallowing any musical instrument in the house. Prior to his death, he enrolled George in law school.
Handel was a natural on the keyboard and became recognised for his skill. Whilst studying law he became the organist at the Cathedral in Halle. His time at law school was short and his passion and natural talent for music flourished.
Travel
Handel headed north to Hamburg and joined the opera orchestra, then between the years of 1706-1710, he traveled around Italy where he met some pretty famous musicians such as Arcangello Corelli, Alessandro Scarlatti, and his son Domenico Scarlatti.
Prison?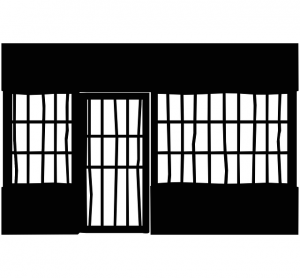 PRISON….Almost!
Despite having a great wealth (circa) of £20,000 at the time of his death, Handel wasn't always in great shape financially and was threatened with debtors' prison in his mid-fifties…. Instead, he headed over to Ireland for a sabbatical. Here he wrote The Messiah in just twenty-four days… Maybe we should all take note here… it's time for a sabbatical!
Despite his financial situation, he premiered The Messiah in Dublin as a benefit to help inmates in debtors' prison. Its success enabled one hundred and forty-three debtors to be released.
Early Death?
EARLY DEATH... Not quite, but a few close shaves. Despite living until he was seventy-four Handel did have health issues: Aged fifty-two he suffered a stroke which partially paralysed his right arm and stopped him from performing. In 1750 he was lucky to survive a terrible coach crash; then in 1751, he had an operation to remove his cataracts which went catastrophically wrong resulting in his blindness.
Quote
When being congratulated on providing audiences with such fine entertainment, he supposedly replied: 'I should be sorry if I only entertained them. For I wished to make them better.'"
Handel Sheet Music Downloads and Further Reading
We have a large selection of George Handel sheet music in PDF format for you to download.
For further reading and more information about this great composer take a look at GFHandel.org, The Handel Institute, and The London Handel Festival.