Gluck Sheet Music and Biography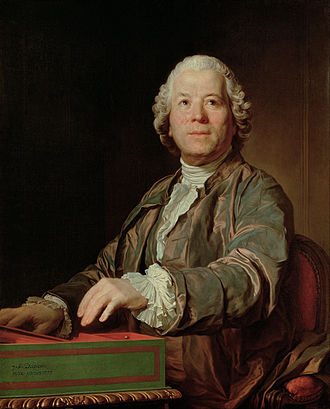 Christoph Gluck was born on 2nd July 1714 in Bavaria. He was one of the leading composers of the classical period, known for his transformation of the traditional Baroque operas.
One of his most famous works Orfeo ed Euredice contains some lovely pieces such as Che Faro Senza Euridice and Dance of the Blessed Spirits.
Works
Gluck wrote around 35 complete full-length operas and around 12 or so shorter operas and operatic introductions. He also wrote many ballets and instrumental pieces.
His most famous opera works include:-
1762 Orfeo ed Euridice
1767 Alceste
1770 Paride ed Elena
1774 Iphigénie en Aulide
1774 the French version of Orfeo
1779 Iphigénie en Tauride
Life and Career
Christoph's father didn't want his son to become a musician and did everything in his power to stop him. Instead, he wanted his son to continue the family tradition in forestry.
Gluck left home in 1727 aged just fourteen and supported himself with his music. He went to Prague where he worked in churches and continued his studies.
Unimpressed with traditional Baroque opera, Gluck reformed the face of opera by reducing repetition and making it more understandable to the audience. He created drama rather than just showing off the singers abilities. His later operas had half the words of a traditional Baroque opera
In 1737 he moved to Milan and studied under the composer Giovanni Battista Sammartini. Gluck wrote his first opera, Artaserse in 1741, which played at the Milan Carnival the same year. Artaserse was fairly well-received as Gluck went on to compose new operas for each of the following four carnivals.
In 1745 Lord Middlesex, director of Italian opera at the Haymarket Theatre in London invited Gluck to England. His time there was not very successful, though he did give a concert with Handel. He spent some time after that with a couple of travelling opera companies before arriving back in Vienna in early 1748. He met his future wife there Marianne Pergin who was the daughter of a rich merchant.
Gluck moved to Paris in 1773 then began writing operas in French. This upset the traditional Italian opera lovers. He wrote eight operas for the French stage and after the failure of Echo et Narcisse in 1779 he returned to Vienna.
Gluck was known to be very headstrong and once cancelled a performance the King was due to attend as he wasn't happy with the production.
Later Years
In 1756 he was knighted in Rome as 'Knight of the Golden Spur.'
He died of a stroke on 15th November 1787 in Vienna of a third stroke aged seventy-three having ignored the doctor's advice to stop drinking following his previous ones.
Sadly half of Gluck's works were destroyed in a fire in 1809.
Gluck Sheet Music Downloads and Further Reading
We have almost 30 different arrangements of Christoph Gluck sheet music in PDF format for you to download.
Find out more about this composer on Wikipedia and Britannica.