Scarlatti Sheet Music and Biography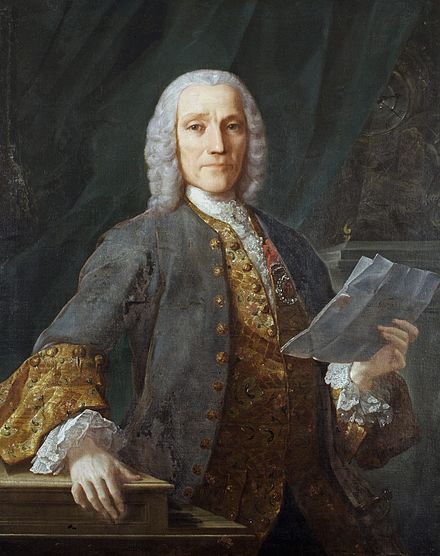 Domenico Scarlatti was an Italian composer, born on 26 October 1685 in Naples, the same year as Johann Sebastian Bach and George Frideric Handel. His father was Baroque composer Alessandro Scarlatti.
He is particularly famous for 555 keyboard sonatas. Explore our Scarlatti sheet music selection including  Kp.086 Sonata in C and Kp.531 Sonata
Scarlatti spent twenty-five years of his life living in Spain and much of his life working for the Portuguese and Spanish Royal Families.
Early Life
Domenico was one of ten children, his elder brother Pietro Filippo also became a musician. He was initially taught by their father.
Aged fifteen he became an organist in Naples. His first operas; L'Ottavia restituita al trono and Il Giustino, were produced there.
Career
In 1703 Scarlatti's father sent him to Venice to study. It is thought that he might have met with Handel during his time there.
In 1709 Scarletti took over his father's position in Rome as musical director and composer to the exiled Queen Maria Casimira of Poland until she left in 1714.
Between 1714 – 1919 he held the position of musical director of the Julian Chapel at St. Peter's.
In 1719 he became music master for both Princess Maria Magdalena Barbara and the King's younger brother Don Antonio in Lisbon.
Scarlatti returned to Rome on the death of his father in 1728 and married Maria Caterina Gentili. A year later they left to Seville for four years. Then in 1733, they moved to Madrid where Scarlatti taught Princess Maria who had married into the Spanish Royal family. He wrote many of his harpsichord sonatas for her. She later became Queen of Spain. Whilst in Spain he wrote most of his 555 Keyboard sonatas for which he is most famous.
Scarlatti died in Madrid on 23 July 1757 at the age of seventy-one.
Scarlatti Sheet Music Downloads and Further Reading
On music-scores.com we have over twenty arrangements of Scarlatti sheet music including various sonatas all in PDF format for you to download.
For further reading on this composer why not take a look at Wikipedia and Britannica.