Rosas Sheet Music and Biography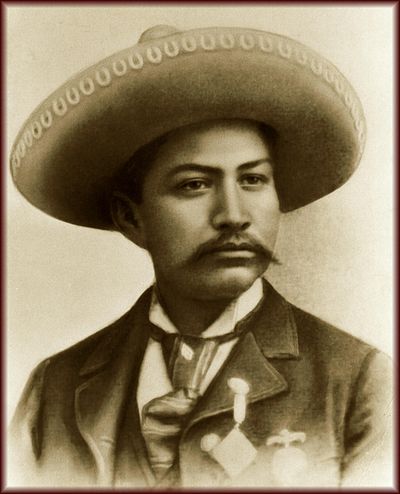 Juventino Rosas (born 25 January 1868) was a composer and violinist. He is said to be the first internationally acclaimed Mexican composer.
Rosas is the composer of over fifty compositions, his most famous creation being Sobre Las Olas or Over the Waves sheet music remaining very popular to this day. It's also known as The Most Wonderful Night of the Year, from the film The Great Caruso. Read a little more about that on our film and TV post. A favourite for carousels, circuses and fairgrounds. Unfortunately, it is often mistakenly attributed to Johann Strauss.
Career
Rosas was initially taught the violin by his father. The family moved to Mexico City in 1875 to seek a better life. He initially started his career as a street musician until a wealthy patron spotted his talent sending him to the National Conservatory of Music in Mexico City to formally study. However, financial demands compelled him to return to the world of entertainment and composing. Then in 1888, he composed his most famous piece "Sobre las Olas" or "Over the Waves" for which he received next to nothing for its publication. Shortly afterward he composed his Carmen Waltz which was popular in its time.
Rosas became a member of the Mexican orchestra Tipica Mexicana in 1893. They toured America winning medals at the Chicago World Fair. At the same time, Scott Joplin was in Chicago playing the piano in neighbouring bars. Rosas and the orchestra continued touring from Tampa to Cuba. Sadly it was during this time that Rosas fell ill and died on 9 July 1894at the age of just twenty-six.
The 1950's film Over the Waves was based on the life of Juventino Rosas.
Rosas Sheet Music Downloads and Further Reading
On music-scores we have a few arrangements of Rosas sheet music in PDF format for you to download.
For further reading on this composer take a look at Wikipedia and Britannica.