Strauss Senior Sheet Music and Biography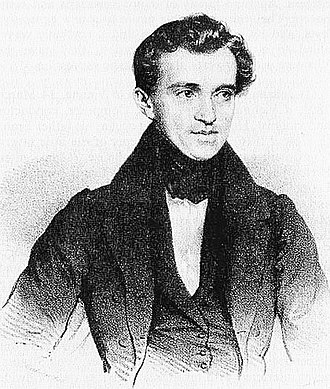 Johann Strauss was an Austrian Romantic composer famous for the Viennese waltz. Despite his resistance, his sons also became famous musicians.
His most famous piece is the 'Radetzky March', we have various arrangements on music-scores.com. It was written to commemorate the Field Marshall Radetsky's victory at the Battle of Custoza.
Early Life
Straus's parents were innkeepers, however, he was sadly orphaned at the age of twelve. His mother died of a fever when he was seven and his father drowned in the Danube. He became an apprentice to a bookbinder whilst learning the viola and violin. Once his apprenticeship finished he managed to get a place with a local orchestra. Following this, he joined a popular string quartet called the 'Lanner Quartet' created by Joseph Lanner. Though Lanner was his rival their's was a friendly competitive rivalry. They began popularising Viennese Waltzes and in 1824 expanded into a small string orchestra.
Strauss became deputy of the orchestra but then decided to set up his own band in 1825 and began writing music. He married Maria Anna Streim in that same year and they went on to have seven children. Strauss was a very strict parent stipulating that none of his children should enter into a musical career. His regime obviously failed as Josef and Eduard became conductors and Josef also composed waltzes and we all know of his eldest son Johann Strauss II. Due to Strass's numerous tours and an affair, his marriage ended in divorce.
Johann went on to tour to Germany, the Netherlands, Belgium and Britain. Royalty chose him to play at the opening state ball of Queen Victoria and later her coronation in London.
Death
Strauss sadly died at the age of forty-five from scarlet fever which he apparently contracted from one of his illegitimate children. He rests alongside his friend Joseph Lanner in graves of honour at the Vienna Central Cemetary.
Hector Berlioz the French composer referred to him as 'Father of the Viennese Waltz' by commenting that "Vienna without Strauss is like Austria without the Danube".
Strauss Snr Sheet Music Downloads & Further Reading
On music-scores.com we have a few arrangements of Johann Strauss sheet music in PDF format for you to download.
Read more about this composer at Wikipedia and Britannica.