Couperin Sheet Music and Biography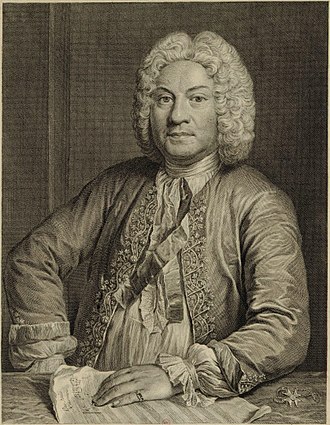 François Couperin was from a musically talented family. He is known as Couperin le grand which differentiates him from the rest of his family.
We have a selection of pieces by Couperin such as Soeur Monique and Les Petits Moulins à Vent.
Family
His uncle Louis was the first Couperin to take the post as organist at the Church of Saint-Gervais in Paris. He was a well-respected keyboard virtuoso and composer but met with early death.
Charles (François' father) then took the position at the Church of Saint-Gervais. Charles taught his son from an early age but sadly died when Francois was only ten.
Career
On his father's death, the wardens of the Church of Saint-Gervais held the position of organist for François until he was eighteen. Couperin's musical talent impressed the council so much that they gave him a salary at the age of seventeen. By the age of twenty-five, he became one of the four organists of the Royal Chapel.
In 1713 Couperin received a 20-year royal privilege to publish, he started immediately with the first volume of his Harpsichord works. He wrote four in total. Johann Sebastian Bach admired Couperin's work and apparently copied it. Other admirers include Johannes Brahms and Jean-Maurice Ravel. Ravel wrote Le Tombeau de Couperin – a memorial to Couperin.
François held some prestigious positions including teacher to the royal children. He was also the successor of Jean-Henri d'Anglebert in 1717 to take one of the highest positions for a court musician – ordinaire de la musique de la chambre du roi pour le clavecin.
His health deteriorated in the 1720s and consequently, he has to pass his position on to his cousin Nicolas and then his daughter Marguerite-Antoinette.
Couperin is known for his numerous works for the Harpsichord, however, we mustn't forget the chamber music, motets, and other church music.
He died on 11th September 1733 aged sixty-four.
Couperin Sheet Music Downloads and Further Reading
At music-scores.com we have fifteen arrangements of François Couperin sheet music in PDF format for you to download.
For further information on this composer take a look at Wikipedia and Britannica.