d'Anglebert Sheet Music and Biography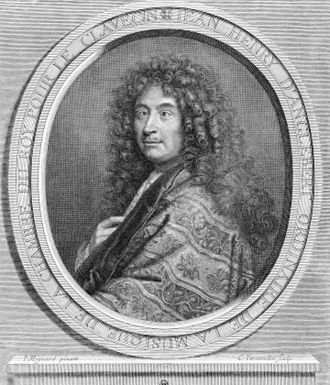 Jean Henry d'Anglebert was a French composer, organist, and harpsichordist. He was born on 1st April 1629 in Paris.
His only published works were in Paris in 1689:- 'Pièces de Clavecin' a collection of four harpsichord suites'. These pieces are also famous for their exquisite engraving. They set a new standard, containing a sophisticated table of ornaments, in providing a model for future composers. The remainder of his work is in manuscripts.
Career
Not a great deal is known about d'Anglebert's life, his earliest known manuscript is from 1650-1659. It contains music by the famous composer Louis Couperin (the uncle of Francois Couperin) and Chambonnières (the first important French advocate of solo harpsichord performance). It is likely that d'Anglebert had connections with these and other outstanding French harpsichordists of that time.
In 1660 d'Anglebert took the post as harpsichordist to Philippe I Duke of Orléans, King Louis XIV's younger brother. He held this position for at least eight years. d'Anglebert composed a tombeau paying homage to his predecessor at the court, Jacques Champion de Chambonnières.
He died on 23 April 1691 at the age of sixty-two.
d'Anglebert Sheet Music Downloads and Further Reading
At music-scores.com we have an arrangement of Jean Henry d'Anglebert sheet music in PDF format for you to download.
For further information take a look at Wikipedia and All Music.