Hello Music-Scorers!
We hope that you are all keeping well. Everything here in England seems to be pointing towards another lockdown…. Let's hope not!
This week Anne has added three new arrangements from JS Bach and Henry Purcell. Take a look at our Blog on each of on these composers if you would like to learn more about them (click on the composer's name).
Purcell: Suite No.1 in G: Z.660: Harpsichord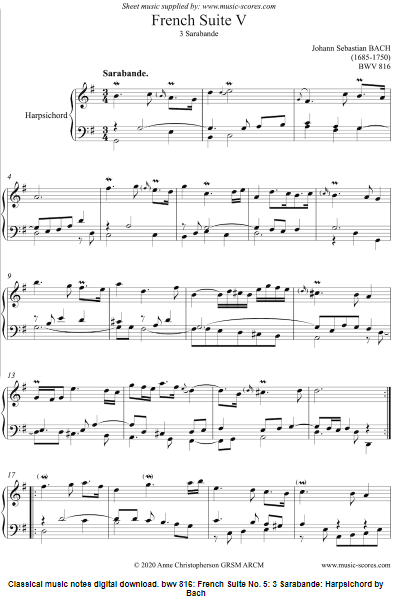 Bach: bmv816: French Suite. No.5: 3 Sarabande: Harpsichord (we have 6 other arrangements on music-scores.com)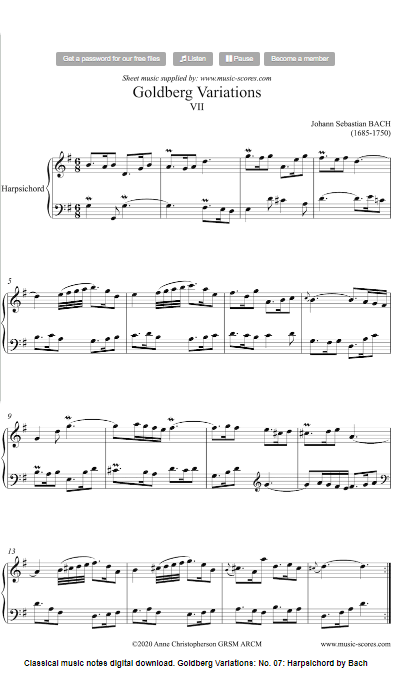 Bach: Goldberg Variations: No.7:Harpsichord(if you click on the link and look at similar titles you can see that we now have 23 arrangements of this lovely piece)
If you are interested in becoming a member of music-scores.com take a look at our Membership Page to see the benefits of unlimited downloads.