Burgmüller N Sheet Music and Biography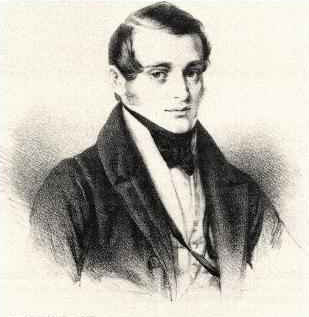 Norbert Burgmüller was born to a musical family in Dusseldorf, Germany on 8th February 1810. His mother was a music teacher and singer and his father was the director of a theatre, composer, and pianist.
On music scores we have a few arrangements of his Op.15 Duo.
His brother Friedrich Burgmüller was also a composer. It is said that Norbert possessed much more talent than his father and brother but lacked ambition and worldly acumen.
Life
After his studies, Norbert became a piano teacher in Kassel. However, he was distraught following a failed relationship, he then became epileptic and started to drink before returning to his mother in Dusseldorf.
Whilst there he became friends with Felix Mendelssohn. When Mendelssohn left for Leipzig, Norbert planned to travel to Paris to be with his brother Friedrich. Unfortunately, he never made it to Paris, as he died after having an epileptic seizure at a spa on 7th May 1836.
A list of his works can be found on Wikipedia including those unfinished pieces.
Burgmüller N Sheet Music and Further Reading
On music-scores.com we have a few downloads of Norbert Burgmüller sheet music in PDF format for you to download.
For further information on Norbert Burgmüller take a look at Wikipedia and AllMusic.