Introduction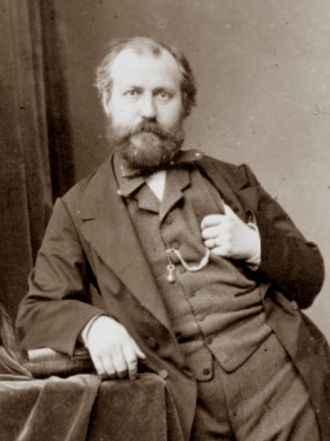 Charles Francois Gounod was a French composer most famous for his operas, in particularly 'Faust' and Romeo et Juliette'. In addition he is also widely known for his short piece 'Ave Maria' which was an elaboration of Bach's The Well Tempered Clavier.
His father was a painter and his mother a pianist, was the one to give Gounod his first lessons.
Career
Gounod studied at the Paris Conservatoire and gained the prestigious Prix de Rome. He studies took him around Europe and he met Felix Mendelssohn whilst in Leipzig. He seriously considered becoming a priest. However, despite being deeply religious throughout his life he chose the path of music and marriage.
On this return to Paris he became a choirmaster and organist and studied theology.
In 1859 his production of Faust marked a new era in French opera. Faust overshadowed all of his future operas.
In 1870 Gounod's family moved to England to escape the Franco-Prussian war. Gounod remained in England until 1875, and on his return to Paris he had been largely forgotten and replaced by a younger generation. He continued to write religious music.
He died aged seventy five.
Further Reading & Musical Downloads
On music-scores.com we have over fifty downloads of Charles Gounod's compositions including Ave Maria and Faust.
Click here to take a look Charles Gounod Sheet Music
For further information take a look at Wikipedia and Britannica.