Gade Sheet Music and Biography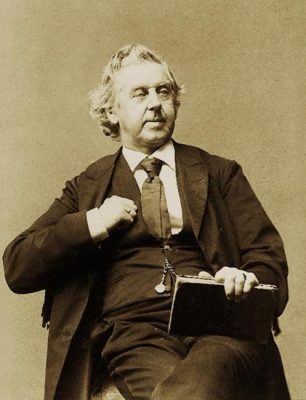 Niels Gade was a Danish composer born on 22nd February 1817. Though he did not achieve the fame of Felix Mendelssohn or Robert Schumann, he is still regarded as one of the most important Danish musicians of his day.
Sheet music featured on our site includes Aquarellen, Op.19, No.8 Intermezzo, and a variety of arrangements of Op.42 Piano Trio.
Career
Gade began his career as a violinist in the Royal Danish Orchestra. It was here that he premiered his concert overture Op. 1 – Efterklange af Ossian (Echos of Ossian) in 1841. The work received good reviews and The Copenhagen Musical Society awarded him a prize.
However, his first symphony in C minor, Op. 5 was rejected for performance in Copenhagen. He then sent it to Felix Mendelssohn who loved it. In 1843 Mendelssohn conducted the score in Leipzig where it received an enthusiastic reaction.
The Danish government fellowship then assisted Niels in his move to Leipzig where he worked at the Conservatory. When Mendelssohn died in 1847 Gade replaced him as chief conductor. Unfortunately, due to the war in 1848, he had to return to Copenhagen.
Interesting Facts
His father was a cabinet maker who turned to making instruments. Niels began an apprenticeship with him but gave it up a year later to study

composition

.
Gade founded the Romantic nationalist school in Danish music
Niels wrote one violin concerto, eight symphonies, chamber music, piano and organ works, and several cantatas
He taught Edvard Grieg and Carl Nielsen amongst many other Scandinavian composers
1852 he married Emma Sophie Amalie Hartmann, the daughter of composer J.P.E. Hartmann
Niels died in Copenhagen on 21st December 1890
Gade Sheet Music Downloads and Further Reading
At music-scores.com we have a selection of Niels Gade sheet music in PDF format for you to download.
For further information take a look at Wikipedia and Britannica.