Balfe Sheet Music and Biography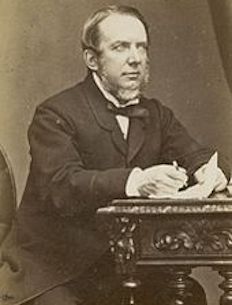 Born on 15th May 1808, Michael Balfe was an Irish singer and composer. Known for his operatic works his most successful opera was Bohemian Girl. We have over twenty different arrangements available to download of I Dreamt that I Dwelt in Marble Halls.
Life and Works
His father was a dance master and violinist. As a young boy, Michael played the violin for his father's dance classes.
At the age of nine Balfe appeared in public playing the violin and later wrote the ballad 'Young Fanny' later named the 'Lover's Mistake'. On the death of his father in 1823 he moved to London and gained a position at the Theatre Royal, Drury Lane, and later became the lead in the orchestra. Whilst continuing to play the violin he also sought a career as an opera singer.
Aged just seventeen Count Mazzara took him to Italy where he studied composition and singing and produced his first ballet La Perouse. He became a student of Rossini and appeared as Figaro in the 'Barber of Seville' in Paris. Balfe wrote a few operas in Italy before returning to London where he established himself and he wrote his first English opera in 1835; 'The Siege of Rochelle'.
Balfe married a Hungarian-born singer who he met in Italy and had two sons and two daughters. He died on 20th October 1870 from bronchial asthma, complicated by pneumonia, and is buried along with his wife in Kensal Green Cemetery, London.
Balfe Sheet Music Downloads and Further Reading
On music-scores.com we have a selection of Michael Balfe sheet music in PDF format for you to download.
For further information on this composer why not take a look at Wikipedia or Britannica.