Banchieri Sheet Music and Biography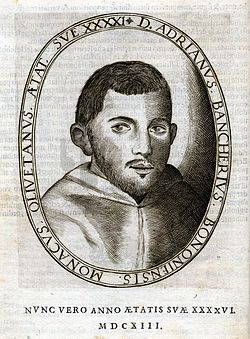 Adriano Banchieri was an Italian composer, theorist, organist and poet. Born on 3rd September 1568 in Bologna. See our selection of Banchieri sheet music.
He was one of the primary developers and composers of madrigal comedies, producing mostly sacred and secular music such as Magnificat and Suscepit Israel.
He went on to become a monk at the age of 19 changing his name to Adriano.
Banchieri was best known at this time as an organist. Between 1592 and 1609 he held posts at various monasteries before settling at the monastery of St Michele in Bosco (Near Bologna). He became an Abbot in 1620.
As his health began to deteriorate he resettled in Bologna where he died in 1634.
Banchieri Sheet Music Downloads and Further Reading
On music-scores.com we have a small selection of Adriano Banchieri Sheet Music in PDF format for you to download.
For further information take a look at Wikipedia and Britannica.