Marais Sheet Music and Biography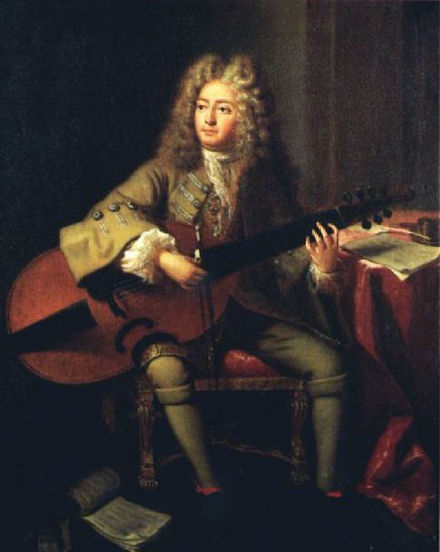 Marin Marais is famous as a virtuoso of the viol/viola de gamba and as the primary French composer for this instrument.
Various instrumental versions of L'Agreable from 5 French Dances feature on our main site.
Marais was born on 31st May 1656.
Sadly there is not much information about his family though we do know that he married Catherine D'Amicourt on 21st September 1676 and they had many children together. One of them, Roland Marais, went on to become a composer and viol player.
Career
In 1676 Marais played in the French Royal Orchestra, then between 1686 and 1725, he wrote five books 'Pieces de Viole' which were mostly suites with continuo. He was also one of the first French composers to write a trio of sonatas.
Marais wrote four operas the most successful being Sémélé in 1709. His others included Ariane et Bacchus in 1696 and Alcyone in 1706.
He died on 15th Aug 1728.
In 1991 a French book was published and a film made, Tous les Matins du Monde, based on the life of Marais, written by Pascal Quignard and directed by Alain Corneau. The French actor Gérard Depardieu plays the lead role. However, the story is fictional as little is known about the characters, but any factual information is depicted accurately.
Marais Sheet Music Downloads and Further Reading
On music-scores.com we have a few arrangements of Marais sheet music in PDF format for you to download.
For further reading on this composer take a look at Wikipedia and Britannica or watch the film.