Introduction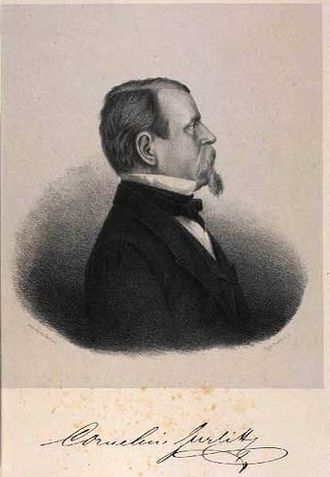 Cornelius Gurlitt was a German composer, born in Altona in 1820.
He was in the same class at school as Carl Reinecke whose father was head of Leipzig Conservatory. Gurlitt studied with Reinecke's father for six years.
Life & Career
At the age of seventeen Gurlitt made his first public appearance which was well received. He continued studying at The School of Music in Copenhagen with Weise (on a royal Danish scholarship). It was here that he met Neils Gade and they became life long friends.
Gurlitt spent time travelling and undertook various positions from organist for four years in Hørsholm and music teacher in Leipzig. His travels then took him to Rome alongside his brother who was famous painter. It was here that he was nominated as an honorary member of Accademia di Santa Cecilia, graduating as a Professor of Music in 1855.
During the Schleswig War (1849-1851) he took the position as army bandmaster and afterwards returned to Altona (near Hamburg). In Hamburg he held the positions of organist at the main church and also teacher at the School of Music. In 1874 he became Royal Preussian "Musikdirektor" (director of a musical society).
Gurlitt died aged eighty one in Altona.
Musical Downloads & Further Reading
On music-scores.com we have three arrangements of Cornelius Gurlitt Sheet Music Op.144, No.4 Allegretto Scherzando. For further reading take a look at Wikipedia.