Rachmaninoff Sheet Music and Biography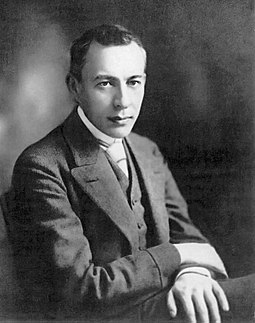 Sergei Rachmaninoff (Born 1st April 1873 ) was a Russian composer who lived in the 20th Century. His early works were very much influenced by other famous Russian composers such as Tchaikovsky, Rimsky-Korsakov, Balakirev, and Mussorgsky. However, as he became more established he created his own style.
His works include Opus 34, No.14 Vocalise and Opus 10, No.1 Nocturne which is a feature on the site for a number of different instruments.
We have over twenty arrangements of Sergei Rachmaninoff Sheet Music
Early Years
Sergei was born into an aristocratic family and was the fourth of six children. His father, Vasily was an army officer and amateur pianist and he married Lyubov the daughter of a rich army officer.
Given Rachmaninoff's quote below describing his father – I am guessing that they weren't very close!… "a wastrel, compulsive gambler, a pathological liar and skirt chaser!
At the age of four, Lyubov arranged for formal piano lessons for Sergei with Anna Ornatskaya of the St Peterburg Conservatory, who lived with them. Rachmaninoff's piano composition "Spring Waters" from 12 Romances, Op.14 was dedicated to her.
Early Career
In 1892 he graduated from the Moscow Conservatory. Whilst spending time with friends in the Summer of 1893 he composed many pieces including Fantaisie-Tableaux (No.1, Op.5) and Moreceaux (Op.10).
Take a look here to view various arrangements of Op.10 Sheet Music on Music-Scores.
The premiere of Rachmaninoff's Symphony No.1 in 1897 was disastrous, taking place under the baton of the incompetent (& often drunk!) Glazunov. The critics ripped it apart. This reaction had a devastating effect on Rachmaninoff, leading to four years of depression. His Symphony No.1 was never performed again during his lifetime.
Depression
Thankfully after receiving professional help Rachmaninoff emerged from his depression. In 1901 he completed his first work; Piano Concerto No.2. for which he received a prestigious award. Its use in the Brief Encounter has made it a continual favourite.
Marriage
Rachmaninoff married his second cousin in 1902. This was not permitted in Russia. They honeymooned for three months in Europe (obviously he wasn't doing too badly!). On his return, he resumed his position as a music teacher during which time he wrote his largest piano composition to date; the Variations on a Theme of Chopin (op.22). The couple went on to have two daughters.
Career Change
As a consequence of family illness, Rachmaninoff decided on a career change from composing and took on the position of conductor at the Bolshoi Theatre. He held a reputation for being particularly strict and demanding of high standards. After two seasons he lost interest and the family took an extended trip to Italy with the idea that he would create new works but again his family was struck by illness and his only option was to return to composing.
Return to Composing
Due to the continuing political unrest in Russia, the family moved to Dresden in Germany for about four years. It was here that he wrote his Symphony No.2 which despite his difficulty writing, was a resounding success and remains one of his most popular works! (Here's a clip).. It was subsequently used in the film Brief Encounter.
Rachmaninoff was offered a tour of the United States, which was incredibly successful, he did twenty-six performances. As a consequence of this, he was offered further work including conducting for the Boston Symphony, however, he chose to decline preferring to return to his family.
In 1917 Rachmaninoff received an offer to perform recitals as a concert pianist in Scandinavia. He and his family left Russia by sled then train.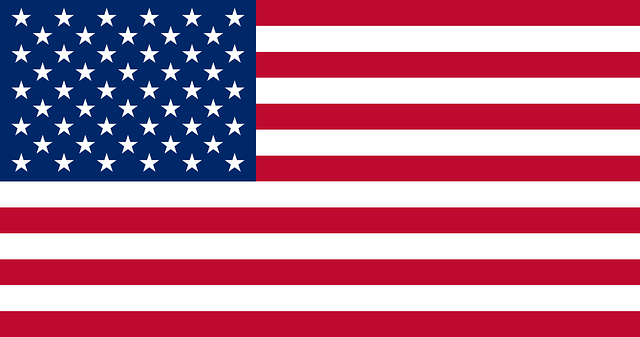 In 1918 he moved to the United States where he found himself in huge demand. Over the next several years he toured the US enabling him to become financially secure. He actually built a house in Los Angeles which was a replica of his home in Moscow. His tough schedule affected his time to write, hence from the time he arrived in the US (1918) until his death (1943) he only wrote six compositions.
Rachmaninoff is responsible for the popularity of Franz Behr's Lachtäubchen, Scherzpolka in F major, Op. 303 (La rieuse, polka badine) which he transcribed as virtuoso piano piece Polka de W.R.
Final Years
In 1942 Rachmaninoff became ill and his health deteriorated, despite this, he continued to tour but had to cancel the final performances in Florida. He died on 28th March 1943 just four days before his seventieth birthday…
Fun Fact!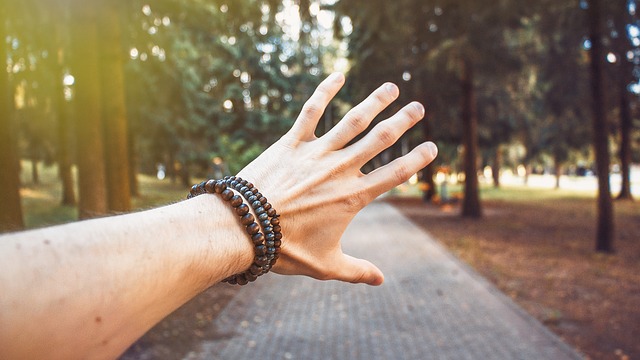 Sergei Rachmaninoff had incredibly big hands which could span 12 keys… making some of his works difficult to play!
Rachmaninoff Sheet Music and Further Reading
On music-scores.com we have over twenty arrangements for you of Sergei Rachmaninoff Sheet Music.
For further reading on Sergei Rachmaninoff visit Wikipedia and Britannica.