Léon Jessel Sheet Music and Biography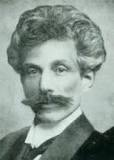 Léon Jessel was a German composer of operettas and light classical music. We have Jessel sheet music for his best known piece The Parade of the Wooden Soldiers (The Parade of the Tin Soldiers).
Early Life
Jessel was born in Stettin, Germany on 22nd January 1871. His father Samuel was a Jewish merchant and his mother Mary was American. Though he was born a Jew, Léon converted to Christianity when he was 23 so he could marry his first wife, Clara Louise Grunewald in 1896. Their daughter Maria Eva was born in 1909. Jessel and his family then moved to Berlin in 1911.
Career
Though his parents wanted him to become a businessman Jessel wanted to follow a music career so he left school aged 17. He studied under various music teachers and became a chorus master, bandmaster, conductor and music director and worked in many German cities. From 1892 onwards Jessel became Kapellmeister of several cities including Mulheim an der Ruhr, Freiberg, Kiel, Stettin, Chemnitz, and Neustrelitz. He was Kapellmeister at the Wilhelm Theater in Lübeck from 1899 to 1905 and also became director of the mens singing group there. Léon composed many operettas, choral works and character pieces whilst in Lübeck.
When he moved to Berlin with his family in 1911 he continued to compose and made a name for himself. Audiences received his operetta The Two Hussars was very well. Jessel also co-founded an early performing rights organisation – GEMA.
Jessel's most successful operetta was called Schwarzwaldmädel or Black Forest Girl. It was first performed in Berlin in August 1917 and went on for a run of 900 performances. The operetta was performed around 6,000 times over the following 10 years both in Germany and other countries. Jessel composed over 20 operettas in total.
Léon divorced his first wife in 1919 and went on to marry Anna Gerholt in 1921. Anna was nearly 20 years younger than Léon.
Nazi Germany
Jessel's works were very German nationalistic and Black Forest Girl was a favourite of Hitler and Himmler. Anna, his wife, joined the Nazi party in 1932 and so he thought the regime would continue to accepted him. However, they rejected him because of his Jewish beginnings. The Nazi's continued to persecute him and did not allow any of his works to be performed or recordings distributed. They forced him out of the state music institute in 1937.
The Gestapo arrested Jessel on 25th December 1941. They took him to the Police Bureau at Alexanderplatz, Berlin where they tortured him.
Jessel died in the Berlin Jewish Hospital on 4th January 1942 aged 70.
Jessel Sheet Music Downloads & Further Reading
On music-scores.com we have some arrangements of Léon Jessel sheet music in PDF format for you to download.
Read more about this composer on Wikipedia.