Gossec Sheet Music and Biography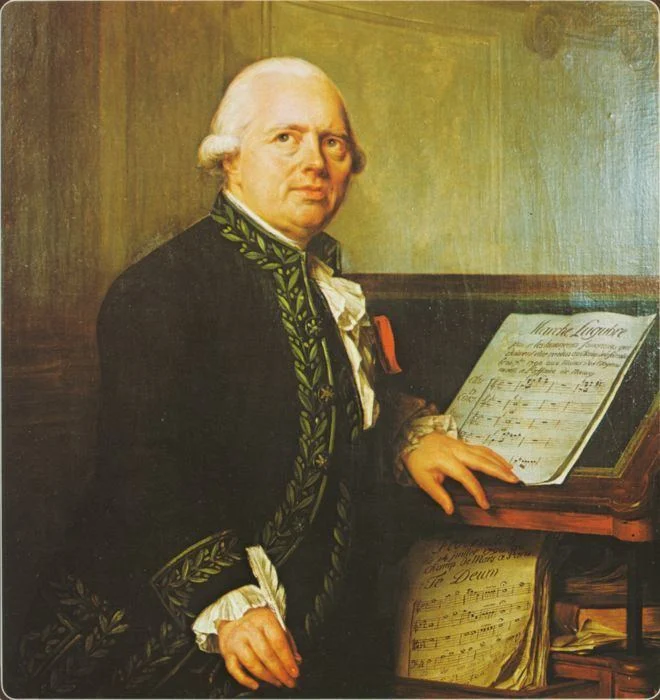 François Gossec was born in the Austrian Netherlands (now Belgium) to a farmer on 17th January 1734. He helped shape French orchestral music though he was fairly unknown outside of France.
Gossec began learning the violin and harpsichord when he was very young prior to becoming a choir boy in Antwerp at the age of seven.
We have several unique arrangements of the recognisable Gavotte from the opera Rosine such as for string quartet and guitar duet.
Career and Works
In 1751 Gossec moved to Paris and was taken under the wing of Jean-Philippe Rameau. He succeeded him as director of a private orchestra of the wealthy amateur and patron of music La Pouplinière (or La Popelinière).
The first of his thirty symphonies were performed in 1754. He experimented with French choral and orchestral music introducing both the horn and clarinet into the French orchestra.
Gossec premiered his Requiem in 1760 and the ninety-minute composition made him famous overnight.
In 1769 Gossec founded his own orchestra attracting many great musicians. In his final season as conductor in 1773 François gave the first performance of a Haydn symphony in Paris.
As conductor of Prince de Condé's he added operas to his repertoire, but his instrumental work was much more successful.
On the creation of the Paris Conservatoire in 1795, François became a teacher and inspector until 1816. He died on 16th February 1829 in Passy, France.
Gossec's Gavotte remains known today due to its use by Warner Bros in many cartoons. You may recognise it from the YouTube video:
Gossec Sheet Music Downloads and Further Reading
On music-scores.com we currently have a selection of arrangements of François Gossec sheet music in PDF format for you to download.
For further information take a look at Wikipedia and Allmusic.