Bridge Sheet Music and Biography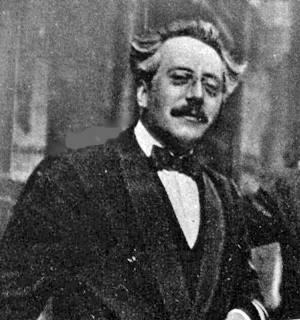 Frank Bridge was born in Brighton, England on 26th Feb 1879. He was a composer, violinist, viola player, and conductor.
On music-scores.com we have April: H68 No.1 and Rosemary: H68: No.2 for download. H:68 No.1 also gets a mention on our rain blog.
Bridge was most famous for his chamber music.
He went to the Royal College of Music in London and whilst there he changed from playing the violin to the viola.
Career
He played in the famous English quartet until 1915. He was well respected as a teacher and one of his students was Benjamin Britten. In 1937 Britten paid homage to his teacher by writing Variations on a Theme of Frank Bridge.
Bridge's most successful orchestral work was written in 1911 entitled 'The Sea'. He produced a steady flow of work prior to and during World War 1, then afterwards more serious work starting with his Piano Sonata, then the Third String Quartet. Following this in the late 1930s and 40's he produced his Fourth String Quartet; the Phantasm for string and orchestra; Oration for cello and orchestra; The Rebus Overture and the First Movement of a projected symphony for strings.
His works are categorized by genre, Hindmarsh catalogue, identified by the letter H and a number. Bizarrely Bridge's most played works are his short pieces for the organ – despite not being a member of the church or an organist.
Frank Bridge died on 10th Jan 1941 at his home in Eastbourne, England from heart failure.
Bridge Sheet Music Downloads and Further Reading
On music-scores.com we have a few arrangements for you of Frank Bridge Sheet Music.
For further information take a look at Wikipedia or Britannica.