Boismortier Sheet Music and Biography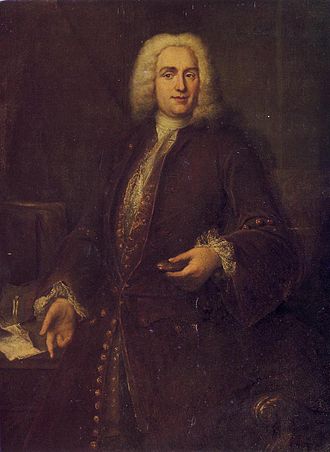 Joseph Bodin de Boismortier was a French composer born on 23rd December 1689 in Thionville. He was a baroque composer of instrumental, opera ballets, cantatas, and vocal music.
His Op.6 Sonata for Flute duo in B minor is a delightful composition for two traverse flutes. We have three arrangements on our site.
He is famous for writing the first solo concerto in 1729 for any instrument a concerto for cello, viol or bassoon.
Career and Works
He became very rich in his mid-thirties by securing a royal license as an engraver enabling him to publish his own music and sell it to the public. He wrote for many amateur musicians and their instruments and voice.
Boismortier spent the first part of his life in Metz then moved to Paris in 1723 with his wife Marie Valette. Aiming to write popular music to please the listener he had published more than one hundred works by 1747 which made him very wealthy.
He died in Roissy-en-Brie on 28th Oct 1755 at the age of sixty-five,
One piece that is still performed today is Boismortier's Deuxieme serenade ou simphonie, which you can listen to.
Boismortier Sheet Music Downloads and Further Reading
At music-scores.com we have a few arrangements of Joseph Bodin de Boismortier Sheet Music in PDF format for you to download.
Further information can be found on Wikipedia and Britannica.