Hail Mary! – so many versions
Still on the theme of weddings – well it is always a popular choice, we explore a little about this ancient prayer.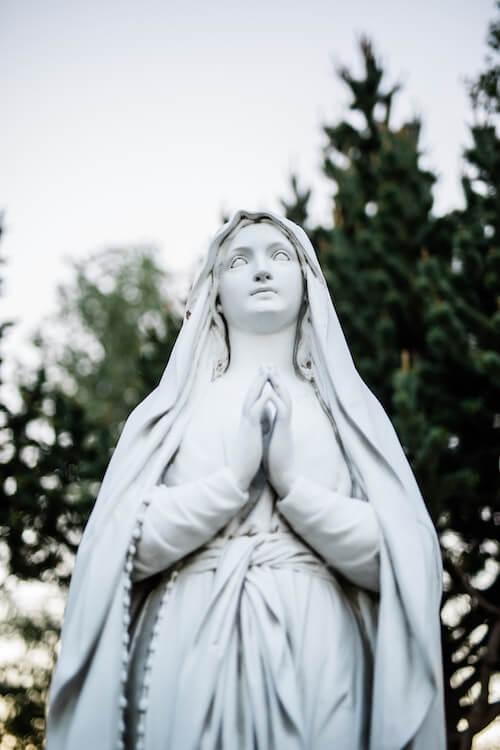 Origins
Ave Maria or Hail Mary! is an iconic Roman Catholic prayer addressing the Virgin Mary. The prayer in its original state has been known since 6th century. Originally spoken or chanted the prayer has been added to and amended over time, taking on its present form around 1568.
Words
English
Hail Mary, full of grace,
The Lord is with thee.
Blessed art thou among women,
and blessed is the fruit of thy womb, Jesus.
Holy Mary, Mother of God,
pray for us sinners, now,
and at the hour of our death. Amen.
Latin
Ave Maria, gratia plena,
Dominus tecum.
Benedicta tu in mulieribus,
et benedictus fructus ventris tui, Iesus.
Sancta Maria, Mater Dei,
ora pro nobis peccatoribus, nunc,
et in hora mortis nostrae. Amen.
Ave Maria Gregorian Chant
Ave Maria Versions
Many composers have set Ave Maria to music over hundreds of years. Here are some that are featured on music-scores below:
Schubert
One of the most famous and beloved settings of the prayer. It is originally a lied (art song) titled "Ellens dritter Gesang" (Ellen's Third Song), composed in 1825 as part of his song cycle "Op. 52, D. 839." The text is a German translation of the "Ave Maria" prayer from Walter Scott's poem "The Lady of the Lake." The lyrical and flowing melody is what characterises this version.
Gounod
Cello – Gounod so admired Bach as a composer that he wrote this beautiful melody above the 1st Prelude Book 1 (below). As a result it is a harmonically rich and expressive piece, with Bach's music providing a sublime backdrop to the prayer's text.
Bach
Well Tempered Clavier, Book 1 01a Prelude I – well known for being the accompaniment to Ave Maria by Gounod (above)
Mozart
K554 Brass Quartet – Mozart's composition on the prayer, arranged here for 2 trumpets and 2 trombones
Caccini
Voice and Baritone Sax – a duo for Voice and Baritone Saxophone using its full range. Caccini was an accomplished singer so it's perhaps unsurprising that he chose to put this to music. The simplicity and purity of melody make this version more gentle than others.
Brosig
Brass Quartet – Brosig's composition again for brass quartet
Many other composers have set Ave Maria to music over the years including Després, Palestrina, Liszt, Mascagni and Brahms to name but a few.
Further Reading
You can discover more about Hail Mary! and the music it has been set to on Wikipedia