Introduction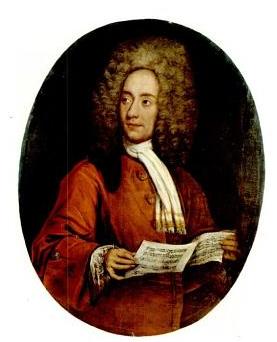 Tomaso Albinoni was an Italian composer famous for his instrumental music especially his concertos including Adagio in G Minor.
Despite being fully trained he always considered himself to be an amateur.
Family & Life
His father was a wealthy paper merchant and in normal circumstances, Albinoni would have inherited his father's business as the eldest child. Thankfully his father relieved him of this duty and he was able to become a full-time musician, composer and according to some ran a successful singing academy. Prior to this Albinoni just played music for pleasure.
Albinoni lived his life in Venice and married an opera singer. He composed over eighty operas.
Did you know? Albinoni was very fond of the oboe and was the first Italian composer to compose oboe concertos!
Here is a You Tube clip of the beautiful Adagio in G Minor.
Further Reading & Musical Downloads
On music-scores.com we have fifteen arrangements for you of Tomaso Albinoni sheet music.
For further information take a look at Wikipedia and Baroque Music.