Paradies PD Sheet Music Paradies Sheet Music and Biography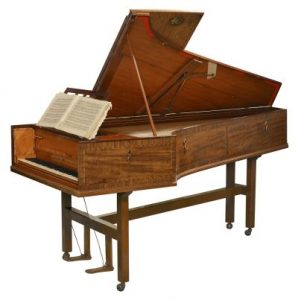 Pietro Domenico Paradies was born in Naples in 1707. He was an Italian harpsichordist and composer of the eighteenth century. However, he spent much of his career in London.
We have Paradies sheet music on Music-Scores com his for Toccata
Career
Paradies moved to Venice in 1739 in order to gain a reputation for his operas, however, this did not go to plan and he received a large number of failures instead.
In 1746 he moved to London and his operatic failures continued, however, he became famed as a harpsichordist and teacher of voice and keyboard. He also enjoyed success with the publication of his 12 Sonate di gravicembalo in 1754. Toccata is the finale of the sixth.
In 1770 Paradies returned to Italy and died in Venice at the age of eighty-three/four on 25 August 1791. A lot of his work is preserved in manuscript at the Fitzwilliam Museum in Cambridge.
Paradies PD Sheet Music Downloads and Further Reading
On music-scores.com we currently have just one arrangement of Pietro Domenico Paradies sheet music in PDF format for you to download.
For further reading on this composer take a look at Wikipedia.