Parry Sheet Music and Biography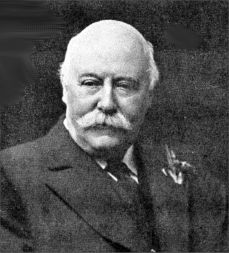 Sir Charles Hubert Hastings Parry (born 27 Feb 1848) was an English composer, historian of music, and teacher.
On music-scores.com we have a few arrangements of the Parry sheet music Jerusalem which he is famous for composing. This piece is often referred to as the second British national anthem.
Life and Career
Parry was born into a wealthy family, 'with a silver spoon in his mouth', going to school at Eton College then onto Oxford University.
Charles Parry's father discouraged him from music and tried to steer his son into the insurance profession. For seven years Charles was an underwriter at Lloyds of London, continuing to study music during this period. In 1875 George Grove the founding editor of Grove's Dictionary of Music and Musicians took Parry under his wing. Parry became Grove's musical scholar and Grove employed him initially as a contributor to the Dictionary. Then in 1883, Parry became professor of Composition and Music History at the Royal College of Music headed by Grove. Two years later in 1895 Parry superseded Grove and held the position of Director of the College of Music until his death.
Parry's most famous works other than Jerusalem are Blest Pair of Sirens, Oratorios: Judith, Job, and King Saul, along with Songs of Farewell. Jerusalem is set to words by William Blake. It became a national hymn during and after World War I. He and his wife were supporters of women's suffrage and you can read about why the suffragette society also took on the song.
In addition, he wrote five symphonies, symphonic variations, chorale preludes for motets, organ, and numerous songs.
At the age of seventy, Parry contracted Spanish flu and died on 7 October 1918. His body rests at St Paul's Cathedral.
Parry Sheet Music Downloads and Further Reading
On music-scores.com we have a small selection of arrangements of Charles Parry sheet music in PDF format for you to download.
For further reading on this composer why not take a look at Wikipedia and Britannica.