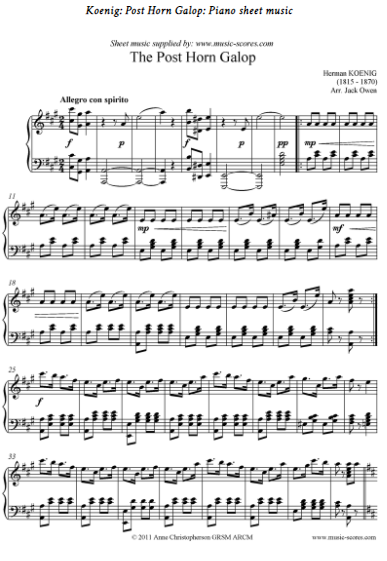 Herman Koenig was born in Germany in 1815. After leaving his homeland and travelling to London he became famous. He became a well-known cornet soloist.
He was also a successful composer, publisher, music educator and heavily involved in designing cornets, specifically the Koenig Cornet.
Career
Koenig was part of Louis Jullien's famous Drury Lane Orchestra in the early 1840s.
In 1853 Louis Jullien handpicked twenty-seven musicians to form an orchestra to tour the United States including Koenig. This was the first major tour of a European Orchestra in the New World. They incorporated a further one hundred American musicians during their travels.
He also became involved in instrument making and collaborated with the instrument dealer Pansk to form Pask & Koenig. In 1855 he became highly involved in designing, developing and marketing the Koenig Cornet in F for the French instrument-maker Antoine Courtois. Over the next couple of years, he was busy developing two further cornets for Courtois.
Only a few of his compositions exist today, his most famous being the Post Horn Galop. This piece was premiered in a winter concert in Covent Garden in 1844 and Koenig was the soloist. Today it is still played at hunt balls and wedding receptions and marks the ending of the event. We have four arrangements of Herman Koenig Post Horn Galop Sheet music on music-scores.com.
Here is a performance by the Band of Royal Lancers.
His preference was the sound of the German post horn. However, as a teacher, he advised his students to practise on the smaller English horn to enable their improvement of lip flexibility and technical agility.
Koenig was supposedly of the opinion that a cornet could challenge the human voice if it was "skillfully played and similarly treated".
Musical Downloads
On music-scores.com we have four arrangements of Herman Koenig Post Horn Galop Sheet Music for you.