Good Morning
This week Anne has added a new arrangement for 2 trombones and 2 trumpets of  Op 53. No.2 – Song without Words by Felix Mendelssohn.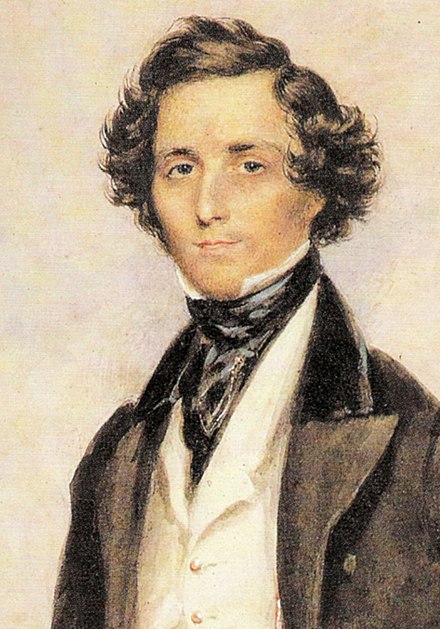 Felix Mendelssohn (1809-1847) was a German pianist, organist and composer over the early Romantic period.  Song for Words was one of his most famous solo piano pieces and its popularity may be attributed to the fact that its within the grasp of pianists of varying abilities.
Song for Words was written at various points in Mendelssohn's life between the years of 1829 and 1845. The first book was published by Vincent Novello, an English musician in 1832.
The songs were written as a series of 8 books each consisting of 6 short lyrical piano pieces.  Op. 53 is the name for book 4 and No. 2 is Allegro non troppo (E♭ major).
Mendelssohn refrained from putting words to the songs and opposed it when his friend Marc-André Souchay wanted to do this.
Many people find this to be a very relaxing piece of music.  So if you are a member of a band / orchestra or have friends who are a trumpeters or trombonists why not give this a try?