Hello Music Scorers
This week we have added five new sheet music arrangements on music-scores.com and they are not all Christmas songs! We have music scores from Bach, Beethoven and Elgar.

Two of the pieces contain note names for those just starting out or need a little extra help.
The Sussex Carol: On Christmas Night all Christians Sing, to hear the news the Angels bring. Arrangement by Ralph Vaughan Williams
Sussex Carol Voice SA & Piano sheet music
Sussex Carol Voice free sheet music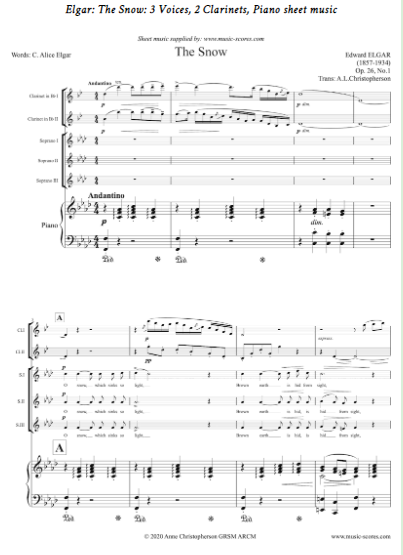 Elgar: The Snow: The Snow, an absolutely beautiful partsong first performed in the Queens Hall London; the words are a poem written by Elgars wife Alice. For choir and strings, or all soloists.
The Snow for 2 Voices, 3 Clarinets & Piano sheet music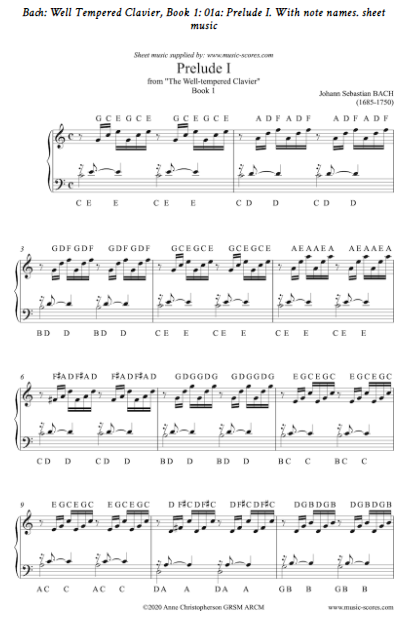 Bach: Well Tempered Clavier: 1st Prelude in C from the Well Tempered Clavier Book 1. This prelude is well known for being the accompaniment to Ave Maria by Gounod.
Well Tempered Clavier with Note Names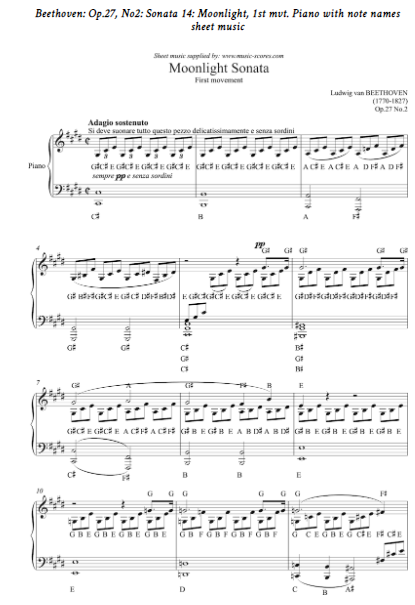 Beethoven: Op. 27 No.2 Sonata 14: Moonlight, 1st Movement: Moonlight Sonata adagio 1st movement for piano solo. This famous Sonata is a well known favourite, however it is harder than it sounds to play well.
Moonlight Sonata Piano with Note Names, free download
For further information on these composers why not take a look at our Composer Blogs: Bach, Beethoven, Elgar.