'Morning Everyone'
This week Anne has added three new arrangements to the site.
Strauss Jr: Perpetuum Mobile *
Piano
* When you view the sheet music for Perpetuum Mobile it looks like an explosion of notes on the page.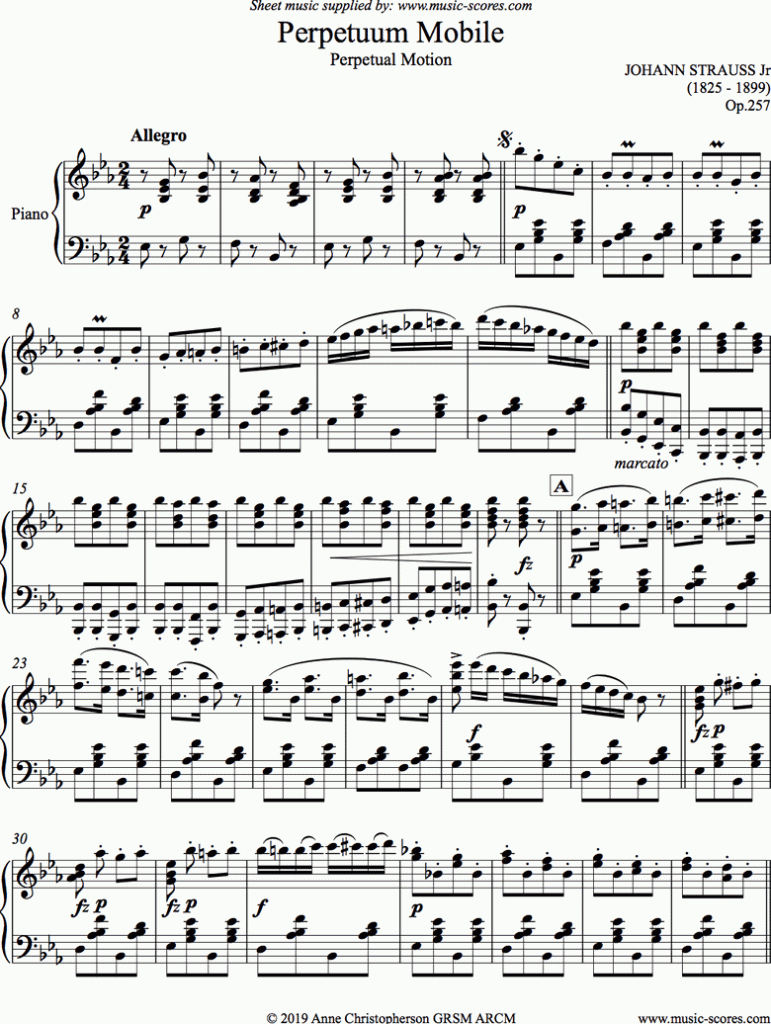 Perpetuum mobile is:
* Fast moving instrumental music consisting mainly of notes of equal length
* Music played in a repetitious fashion, often an undefined number of times
Click here to view further information on Johann Strauss II in our blog and here for downloads on music-scores.com.
On music-scores.com we have almost twenty five downloads of Johann Strauss II for you, or for a short bio visit our Blog or more detailed information visit Wikipedia.