Hook Sheet Music and Biography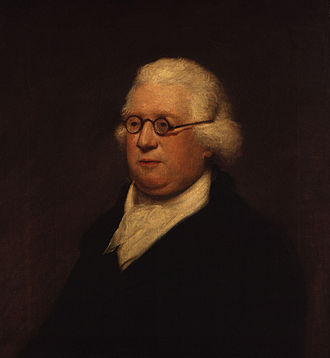 James Hook was born in Norwich, England in 1746.
He displayed an extraordinary musical talent early in life being able to play the harpsichord at the age of four and he was playing concerts in public at the age of six!!
We have his Guida di Musica No.4 Minuet featured on our main site.
His music was entertaining and had an up-to-date, fresh appeal. It certainly wasn't pedantic and dull which was often the case of highly productive song composers.
Career
At the age of seventeen Hook furthered his career and moved to London. Here he became the organist at White Conduit House, a popular tea garden, entertaining guests on a daily basis. He gained a good reputation as an organist, composer, and teacher.
In 1826 he married artist and writer Elizabeth Madden and they had two children, James and Theodore. Later in life, they formed collaborations; Elizabeth wrote the libretto for the opera 'The Double Disguise'; James wrote the libretto for Jack of Newbury and Diamond Cut Diamond; whilst his brother Theodore composed librettos for at least eight operas.
Between 1768 and 1773 Hook became organist and composer at Marylebone Gardens. In addition, he performed many cantatas, chamber pieces, stage works, concerto's, and keyboard works.
His pedagogical works "Guida di musica" is a good demonstration of his ability and dedication to teaching.
Following his position at Marylebone Gardens, he took a similar position at Vauxhall Gardens. There he composed over 2,000 songs including 'The Lass of Richmond Hill'. Many of his operas and musical works were produced at Drury Lane and Covent Garden Theatres.
Sadly Elizabeth died in 1805, however, Hook remarried a year later and went on to write some of his best works including Tekeli, or the Siege of Montgatz, the life, and adventure of Imre Thököly.
In 1820 Hook surprisingly left his position at Vauxhall Gardens, after nearly fifty years, and died just seven years later in Boulogne aged seventy-four/five.
Hook Sheet Music Downloads and Further Reading
On music-scores.com we have a few arrangements of James Hook sheet music in PDF format for you to download.