Schulhoff Sheet Music and Biography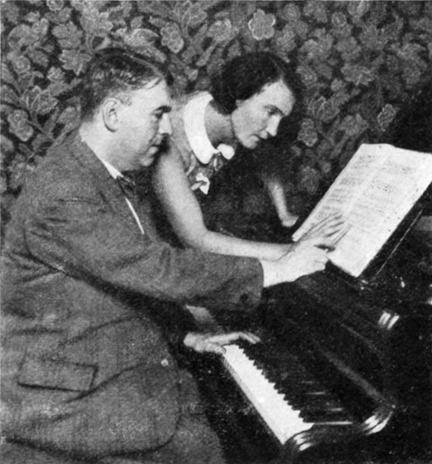 Erwin Schulhoff (born 8 June 1894) was a Czech composer and pianist. He was one of the first classical composers to be inspired by Jazz and won the Mendelssohn Prize not once but twice!
Antonín Dvořák gave him the encouragement and inspiration to start a musical career.
In 1927 he wrote one of his most popular pieces "Esquisses de jazz" for the piano. This is a selection of six pieces for the piano.
Early Life
Schulhoff was born in Prague to wealthy Jewish parents. His uncle was a famous pianist and composer.
At the age of ten, he began to study composition at Prague University. He then studied in Vienna, Leipzig with Max Reger, and Cologne, where he received piano tuition from Fritz Steinbach.
When World War I broke out Schulhoff enlisted in the Czech army moving into the Austrian army as the war progressed. He continued to compose throughout this period.
Career
When he returned home from the army four years later his music style had become more progressive, both politically and artistically influenced by the avant-garde artistic trends Dadaism and 'new-music'.
Schulhoff moved to Dresden in 1919 to be with his sister who was an artist. They had their own salon together and mixed with local artists.
In 1923 he returned to Prague and joined the faculty of the Conservatory in 1929. He toured Europe playing his own material and, from time to time, performed on the piano at the Prague-Free theatre. The war destroyed his family's wealth and Schulhoff had to make his own way financially, however he never achieved the stability offered by a position within an academic institution.
Prior to the German invasion, Schulhoff was at the pinnacle of his career and was a well-respected composer and musician.
Combined with his communist association, (having become a loyal member in the early 1930's) his Jewish heritage and radical music his works were labelled 'degenerate' by the Nazi's. He was no longer able to perform in Germany, and Czechoslovakia didn't offer him refuge due to his Communist association. Schulhoff worked under a pseudonym but still struggled financially.
Life became more dangerous for the Jews. Schulhoff was encouraged to leave Czechoslovakia but didn't act promptly enough. This delay proved fatal, as their US visa application was rejected. Then whilst waiting for Soviet visas the family were given an order to go to the police station in 1941. His wife and child were temporarily released, however, Schulfoff was deported to the Wülzburg concentration camp in Bavaria. Despite avoiding fieldwork, Schulhoff's health deteriorated and he died of tuberculosis in August 1942. Fortunately, he sent his works to the Soviet Union for protection, otherwise, they would have been destroyed.
Schulhoff Sheet Music Downloads and Further Reading
On music-scores.com we have various arrangements of Schulhoff sheet music in PDF format for you to download.
For further reading on this composer take a look at Wikipedia and Naxos.