Hello Music-Scorers!
Today is another milestone as we gradually emerge from lockdown three here in the UK… We can now mix with up to six people outside …. this will give all those of you in a small bands / ensembles the opportunity to play outside ….weather permitting that is!
This week Anne has added a further nine five arrangements of the lovely Easter Hymn from from Cavalleria Rusticana by Pietro Mascagni. We now have a total of thirteen different arrangements.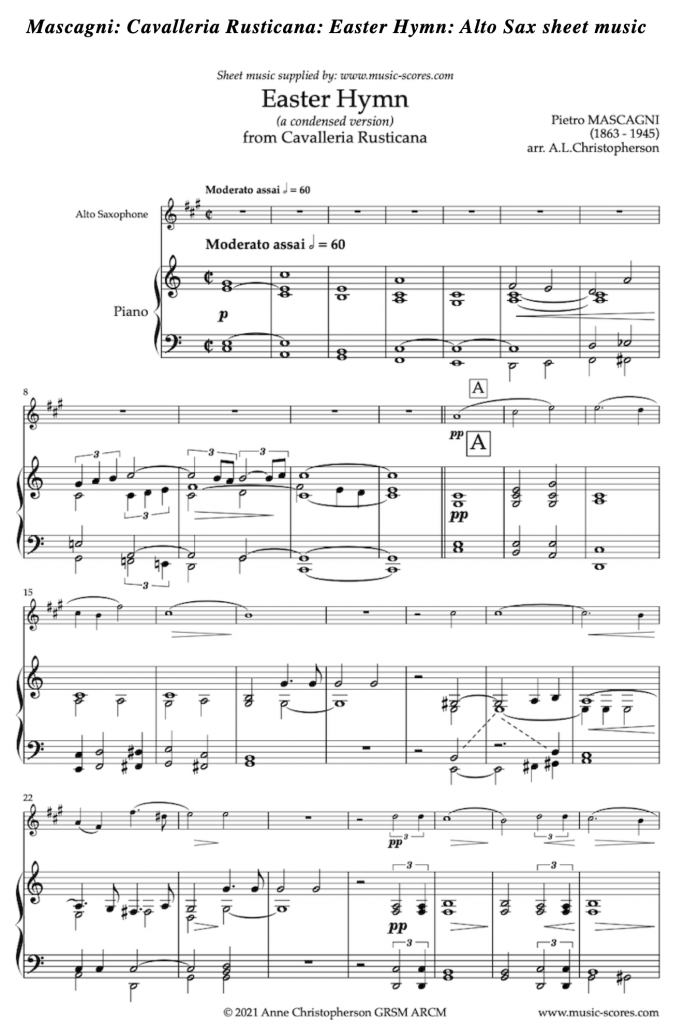 Pietro Mascagni: Cavalleria Rusticana: Easter Hymn: Alto Sax Sheet Music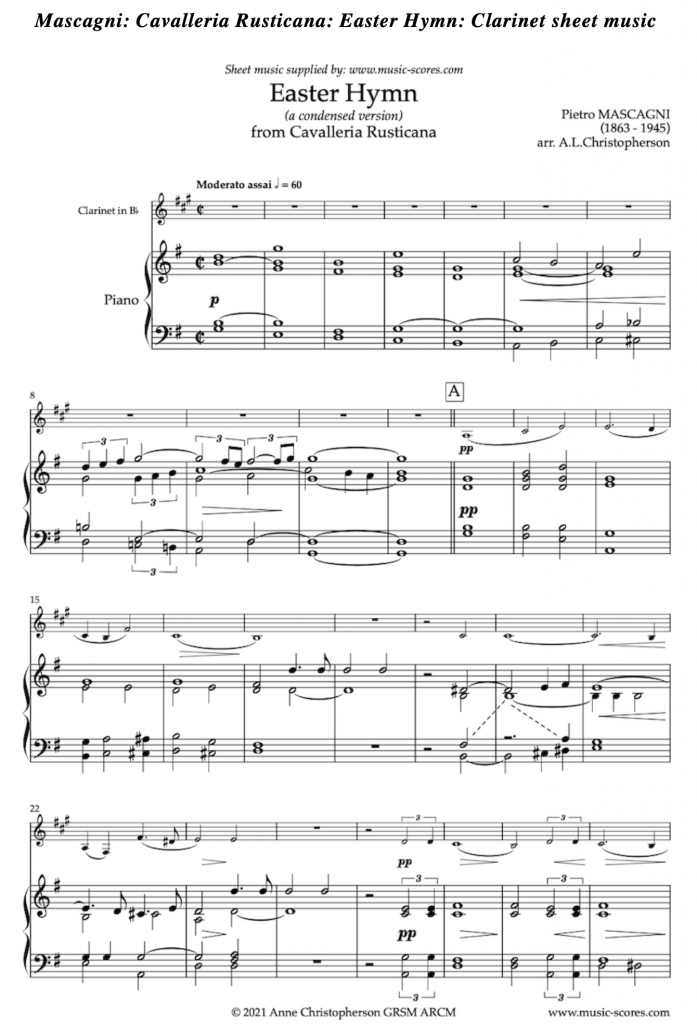 Pietro Mascagni: Cavalleria Rusticana: Easter Hymn: Clarinet Sheet Music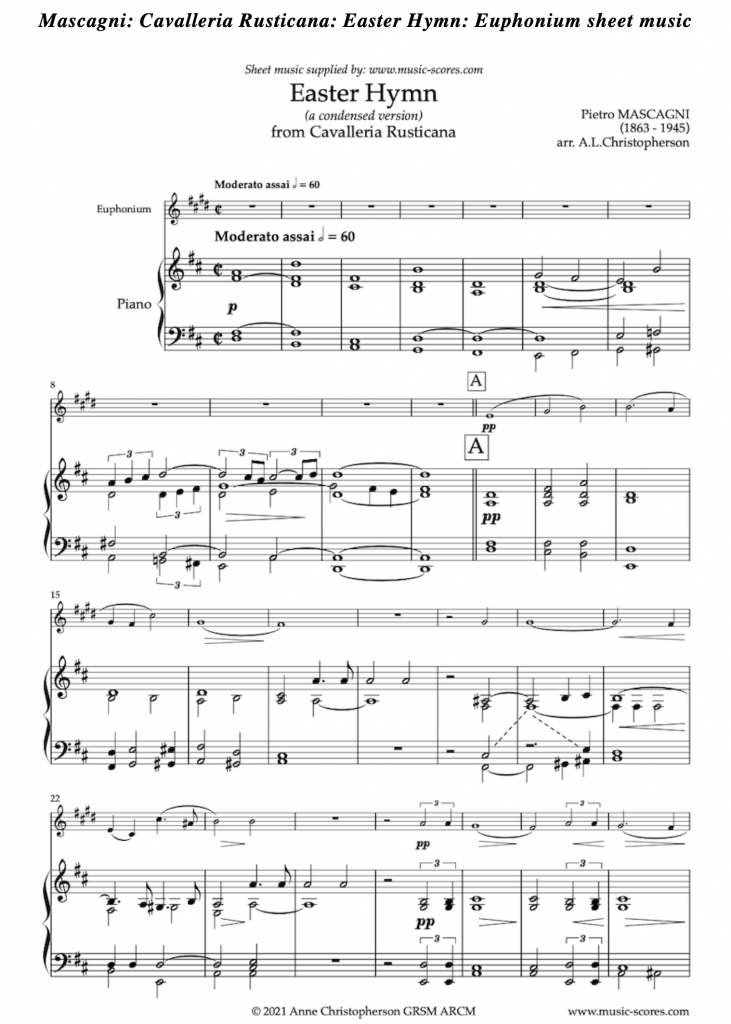 Pietro Mascagni: Cavalleria Rusticana: Easter Hymn: Euphonium Sheet Music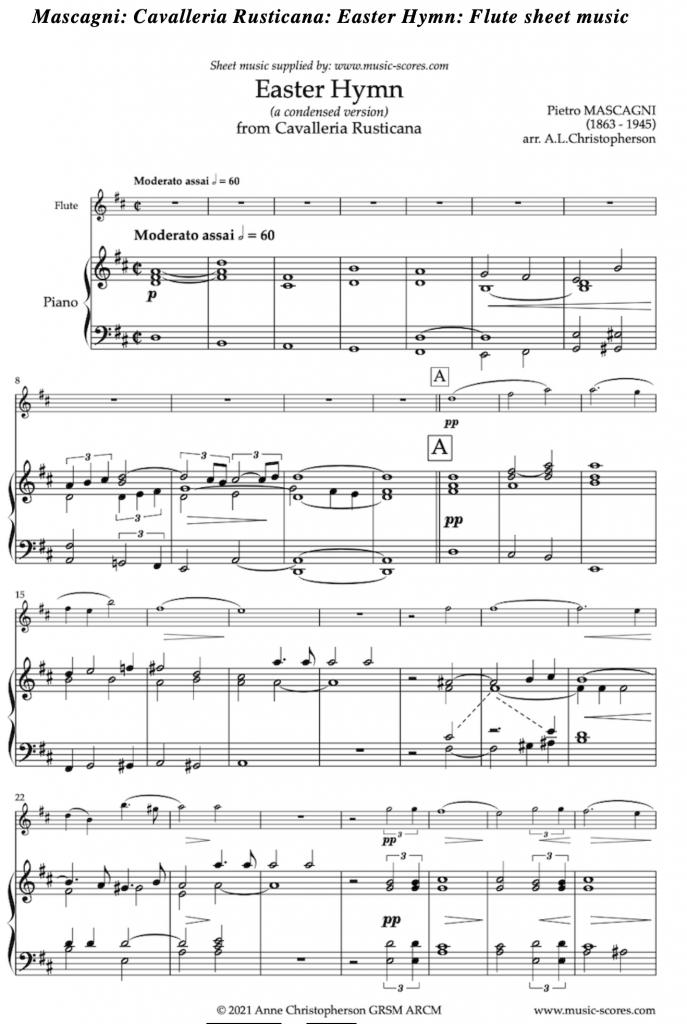 Pietro Mascagni: Cavalleria Rusticana: Easter Hymn: Flute Sheet Music
Pietro Mascagni: Cavalleria Rusticana: Easter Hymn: High Cello Tenor Clef Sheet Music
Pietro Mascagni: Cavalleria Rusticana: Easter Hymn: Horn in F Sheet Music
Pietro Mascagni: Cavalleria Rusticana: Easter Hymn: Low Cello Base Clef Sheet Music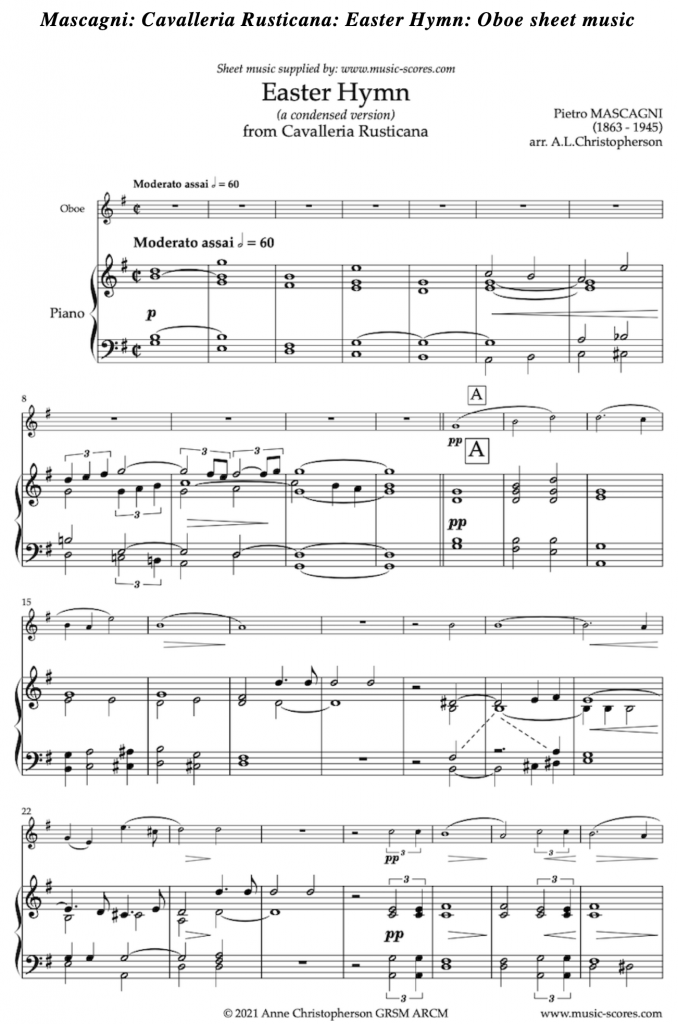 Pietro Mascagni: Cavalleria Rusticana: Easter Hymn: Oboe Sheet Music
Pietro Mascagni: Cavalleria Rusticana: Easter Hymn: Soprano Sax Sheet Music
Further additions: 6 April 2021
Pietro Mascagni: Cavalleria Rusticana: Easter Hymn: Violin