Traditional Music For New Year's Eve Celebrations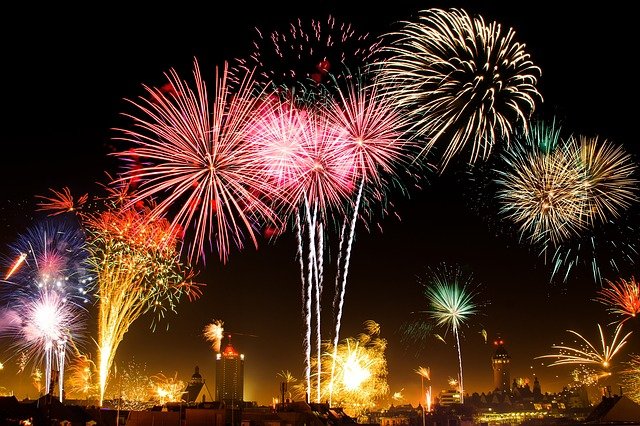 Now the Christmas long weekend is over and we look towards the New Year Celebrations, what better piece of music to talk about but Auld Lang Syne?
We have eight arrangements of this popular piece which is based on a poem by the Scot Robbie Burns. Burns wrote the poem in 1788 and translated the title means 'since long ago' or 'for old times sake'. Burns himself said that he took the words "from an old man's singing". That would explain some similarity to earlier poems taken down by different writers.
The tune is a traditional Scottish folk song which hasn't changed much over the years. People sing it at many different occasions such as weddings, funerals, Burns suppers, Scout Jamborees, graduations and the last night of The Proms. You can read about the history of the Proms in our blog post.
We think of it here as a New Year's song bidding farewell to the old year as the clock strikes midnight.
Many musicians have made recordings of Auld Lang Syne that you can find on the internet. Rod Stewart sings this one below… (a slightly more refined version than the usual drunken renditions on New Year's Eve!).
Wishing you all a peaceful New Year for 2023!
The Team at Music-Scores