Introduction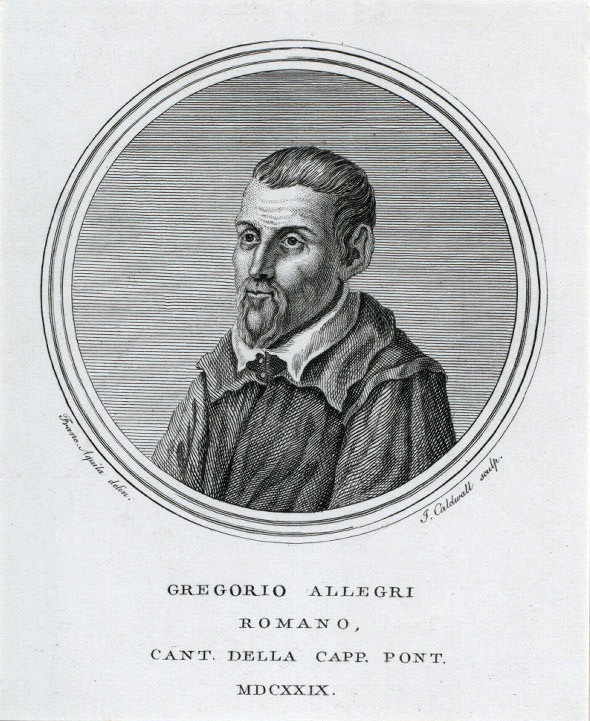 Gregorio Allegri is not a hugely popular composer. However, he holds a valuable position with his composition of Miserere and other sacred works.
Allegri was an Italian Priest, composer and singer who was a devout Roman Catholic.
He spent most of his life in Rome.
Life
At the age of nine Allegri became a chorister in the Papal Chapel and remained their until his voice broke in 1596. He went on to hold further singing positions and compose many motifs, thus resulting in recognition by Pope Urban VIII. This materialised into his appointment in the Papal Choir at the Sistine Chapel in 1629.
Miserere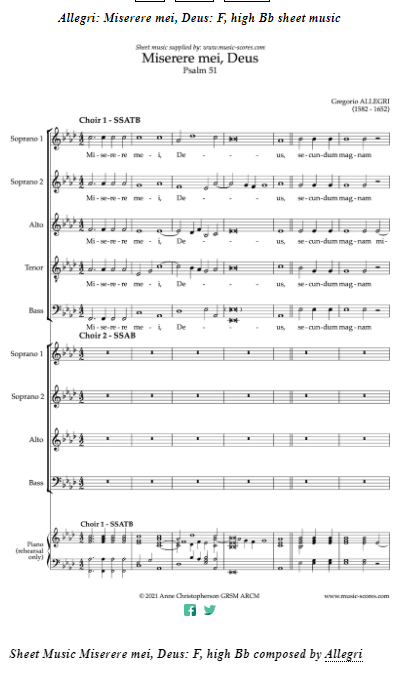 Allegri's most famous work was Miserere, a nine-voice setting of Psalm 51. Quite incredibly this composition is for two choirs, one of four voices and the other five.
The version below of Miserere is from the King's College, Choir in Cambridge.
The story goes that a young fourteen year old Mozart heard Miserere on a visit to the Sistine Chapel and wrote it down from memory -this was strictly forbidden. However, it is likely that this story has been largely fabricated and Mozart actually heard the piece before as it was regularly played in the Vatican.
During his travels, Mozart met British historian Dr Charles Burney who acquired the piece from him and published it in 1771. Mozart was summoned to Rome, but rather than punishing him the Pope honoured him for being a musical genius.
Final Years
Allegri remained working for the Papal Choir until his death in 1652 aged around seventy. He is buried at the Chiesa Nuova also known as Santa Maria in Vallicella in Rome, in a tomb reserved for members of the Papal Choir.
Further Reading & Musical Downloads
On music-scores.com we have five arrangements for you to download of Gregorio Allegri Miserere mei, Deus Sheet Music.
For further reading on this composer take a look at Wikipedia and Ancient Groove Music.