Adam Sheet Music and Biography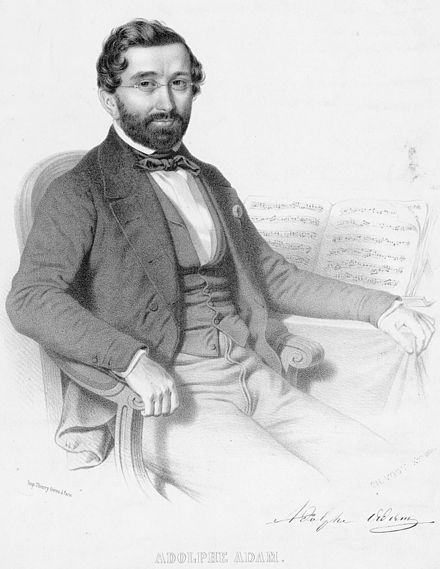 Adolphe-Charles Adam was a French composer and music critic born on 24th July 1803. Adam sheet music on our site focuses on his Christmas Carol 'Cantique de Noel' or 'O Holy Night' which has remained famous internationally. It is so well known that we have an amazing 61 different instrument versions for you to choose from. Read more about this piece on our O Holy Night blog post.
Family
Adam's father was a prominent composer from Alsace, as well as a professor at the Paris Conservatoire. However, he did not want his son to follow in his footsteps as a musician. This didn't deter Adam who secretly studied with his friend, a popular composer of that time Ferdinand Hérold. When Adam was seventeen his father allowed his son to join the Paris Conservatoire under the condition that he would pursue music as a hobby.
Life
By the age of twenty he was writing songs and earning money by playing the organ. Then he travelled through Europe. He wrote over seventy operas which were very popular at the time including Le Châlet, Le Postillon de Longjumeau and Giralda. Despite their initial successes, only Giselle has remained popular.
Adam invested greatly to open his fourth opera house but the revolution caused it to close down leaving him heavily in debt. He became a music critic to try and pay off some of these debts, then in 1849 he taught at the Paris Conservatoire until his death on 3rd May 1856.
Adam Sheet Music Downloads and Further Reading
On music-scores.com we have over 60 variations of Adolphe-Charle Adam Sheet Music in PDF format for you to choose from.
For further information on this composer, you can take a look at Wikipedia or Britannica.