The sheet music below is a low resolution image of the 1st page. Member's downloads are a high resolution PDF file including all instrument parts.
Beethoven. Sonatina Violin, Guitar classical sheet music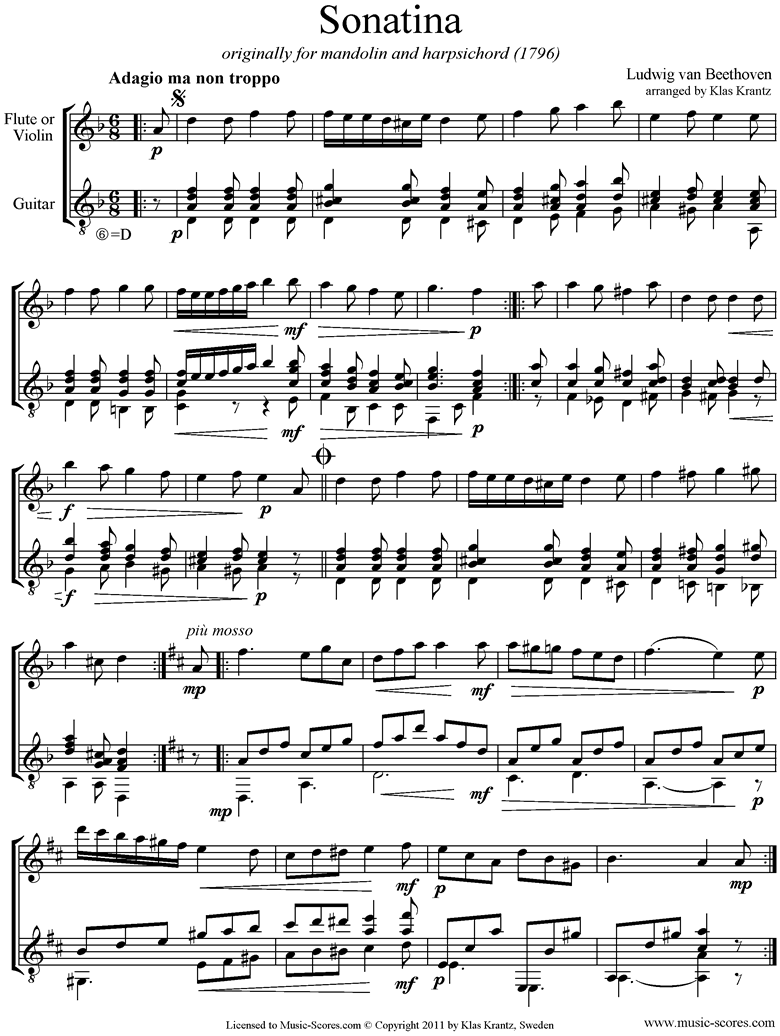 Similar Titles
We also have the following variations on the site:
Sonatina Treble Recorder, Guitar
Sheet music you may also like.
La Paloma Clarinet, Trumpet, Piano
Once in Royal Davids City Piano, Voice
La Vida Breve Spanish Dance No.1 Cello, Piano
Canon Flute Oboe Clarinet, Bass Clarinet, Bassoon