Introduction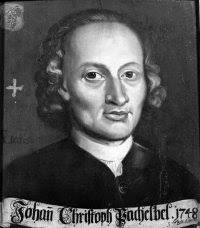 Johann Pachelbel was a very popular German composer, who also taught the organ. He wrote over five hundred pieces in his lifetime.
His father Johann Pachelbel was a wine dealer and his mother was Anna Marie Muir. He married twice, his first wife died and he had six sons and two daughters.
One of Pachelbel's most famous pupils was Johann Christoph Bach who subsequently gave his younger brother Johann Sebastian Bach his first formal keyboard lessons.
Works: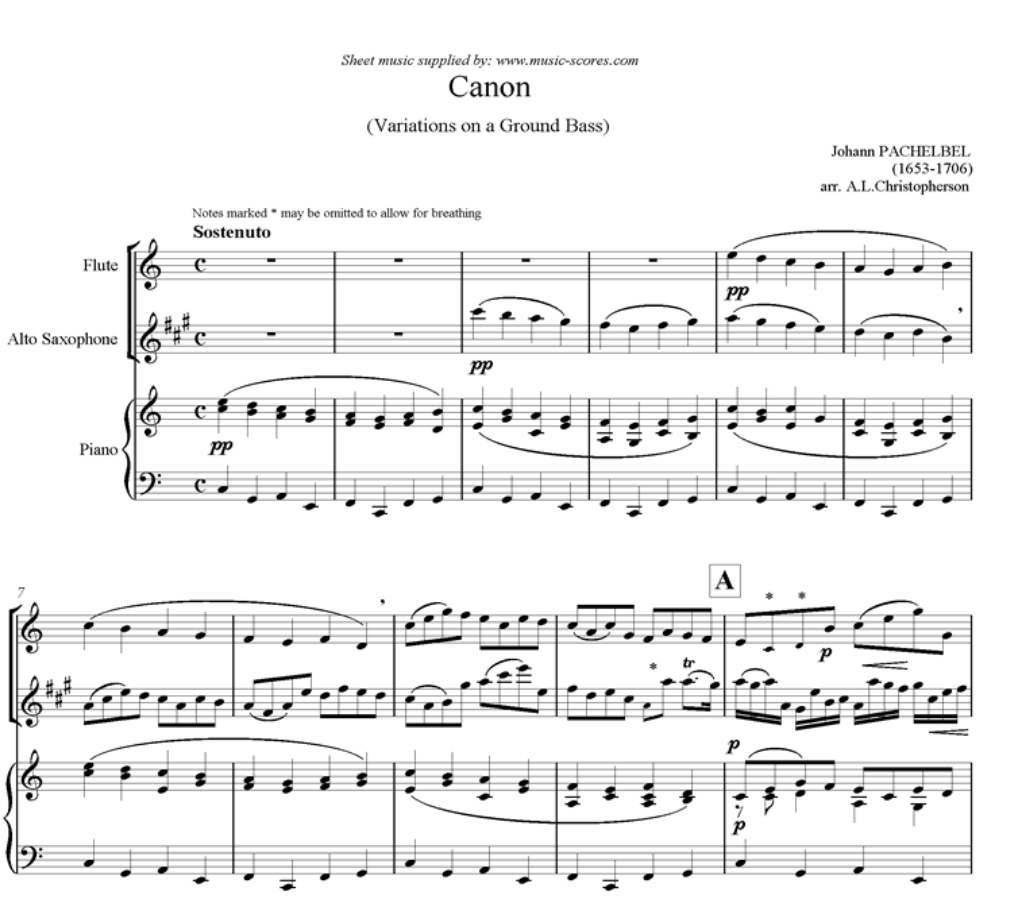 His most famous piece Canon and Gigue in D (most commonly known as just Canon in D) was originally written for three violins and continuo. It is one of the most widely played pieces of Baroque music and became popular again in the 1970's when sections of the piece were used in pop songs. It is now one of the most popular pieces played at weddings.
Just in case you wanted to hear this beautiful piece:
Further Reading & Musical Downloads
On music-scores.com we have almost 100 downloads for you of Johann Pachelbel's compositions. For further information take a look at Wikipedia or Britannica.