Hall Sheet Music and Biography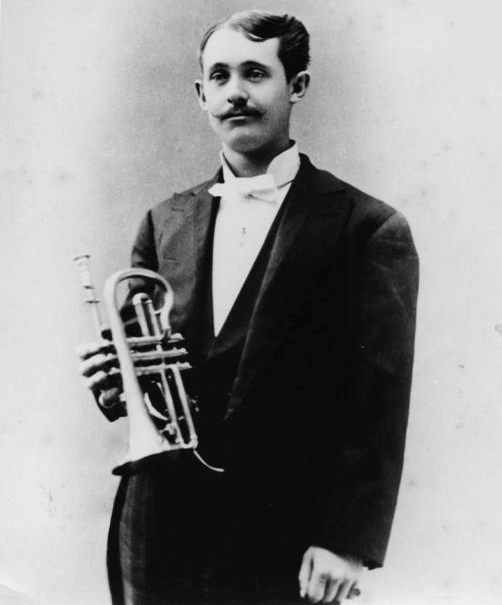 Robert Browne Hall or R.B. Hall as he was known as an American composer of marches, brass band music and he was a cornet virtuoso.
R.B. has sixty-two marches to his name and we have several arrangements of his Death or Glory march on our main site.
Life and Career
R.B. was born on 30th June 1858 in Maine, USA and he rarely left his native state. Despite this, his popularity was worldwide, so much so that the English often thought of him as one of their own.
In 1895 he wrote his well-known 'Death or Glory' a very popular march dedicated to the Tenth Regiment Bank in New York. This piece is played all over the UK.
R.B. earned the title 'The New England March King' and every year in Maine on the last Saturday in June it is Robert Browne Hall Day.
Later Years
Sadly R.B. suffered a stroke in 1902 from which he never recovered. Five years later, when he was almost forty-nine he died of nephritis on 8th June 1907 in a state of destitution.
Hall Sheet Music Downloads and Further Reading
On music-scores.com we have some arrangements of Robert Browne Hall sheet music in PDF format for you to download.
For further information about this composer take a look at Wikipedia.