Introduction
Stephen Foster was an American composer famous for his minstrel music and ballads. He wrote over two hundred songs many of which are still popular today, however some of the words in the minstrel music which were accepted at the time are now considered racist.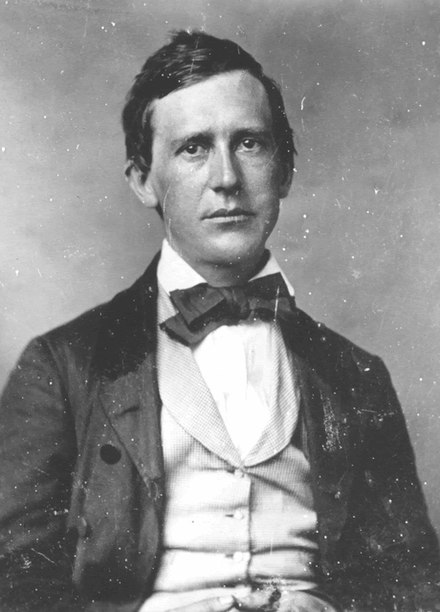 Life & Career
Foster was not formally taught music – teaching himself the clarinet, guitar, clarinet and flute. He displayed a natural talent for writing songs even as a young boy.
In 1848 he wrote his first successful songs including "Oh Susanna", which became the anthem of the California Gold Rush. He sold this song for $100 along with "Old Uncle Ned" – the publisher made about $10,000!
In 1849 Foster published the Foster's Ethiopian Melodies and shortly after signed a contract with the Christy Minstrels. It was then that he wrote many of his most well-known pieces including "Camptown Races", "Old Folks Home"(Swanee River) and "My Old Kentucky Home".
In 1850 Foster married and had one daughter, but the marriage was turbulent and they separated.
Foster wasn't known for his business astuteness and in 1857 whilst experiencing financial difficulties sold all his future songs to his publishers for just $1,900. The profits made by the performers and publishers far exceeded this!
Death
Foster had a premature death at the age of thirty seven. There are a few different accounts of his death, one being that he fell down the stairs in a hotel, badly cutting his neck, others mention suicide by cutting his neck with a knife and also falling onto broken crockery. He was taken to hospital but died shortly after. After his death one of his most popular songs "Beautiful Dreamer" was published.
Further Reading & Musical Downloads
On music-scores.com we have over fifteen downloads of Stephen Foster Beautiful Dreamer Sheet Music.
For further information take a look at Wikipedia or Britannica.