The sheet music below is a low resolution image of the 1st page. Member's downloads are a high resolution PDF file including all instrument parts.
Traditional. Greensleeves Guitar Duet classical sheet music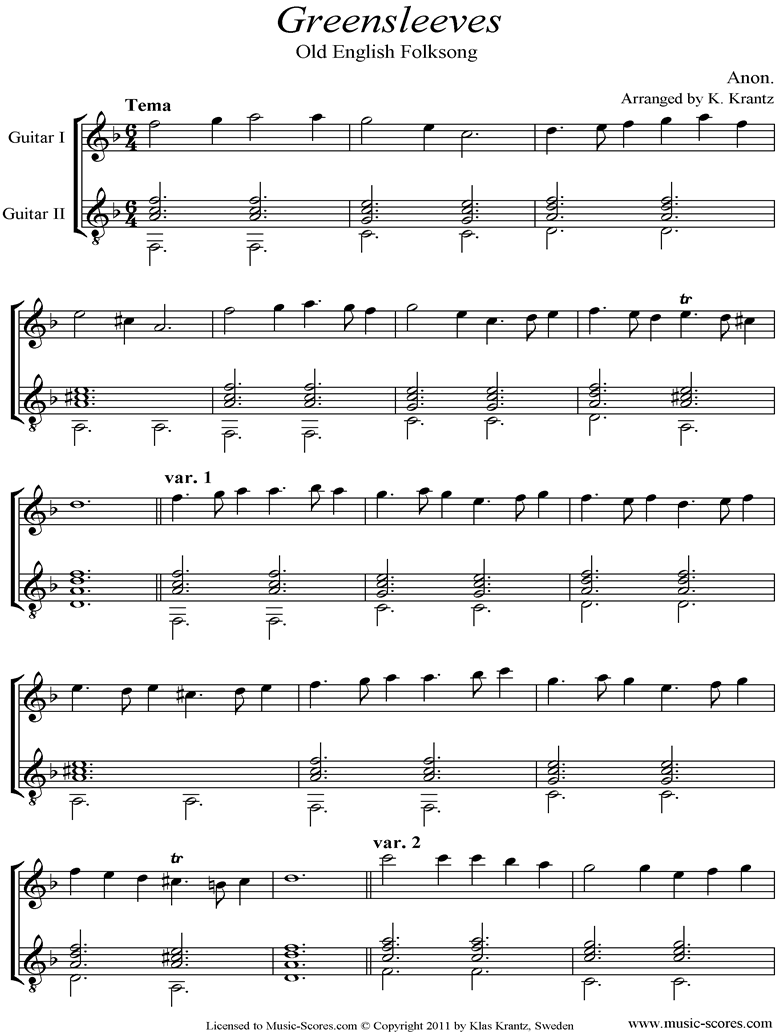 Similar Titles
We also have the following variations on the site:
Greensleeves Descant Recorder, Guitar
Greensleeves easy piano version
Greensleeves Treble Recorder, Guitar
Sheet music you may also like.
Tango Op.165, No.2 Unaccompanied Flute. Eb ma.
Op.78,80 Sicilienne Cello and Piano