The sheet music below is a low resolution image of the 1st page. Member's downloads are a high resolution PDF file including all instrument parts.
Theory. Major Scales C, F and Bb classical sheet music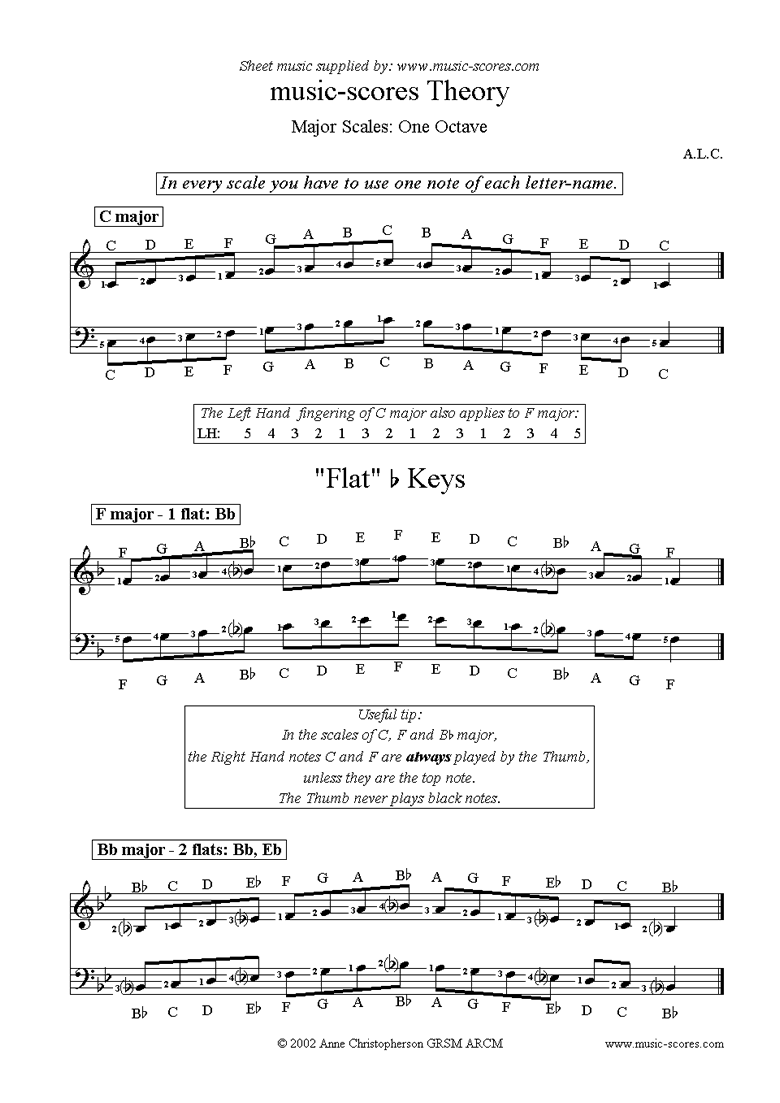 Similar Titles
We also have the following variations on the site:
Major Scales C, F, Bb, Eb. Ab, Db and Gb
Major Scales C, G, D, A, E, B and F#
Sheet music you may also like.
K169 String Quartet No 09 1st mvt, Molto Allegro