The sheet music below is a low resolution image of the 1st page. Member's downloads are a high resolution PDF file including all instrument parts.
Scriabin. Op.57, No.2 Caresse Dansee classical sheet music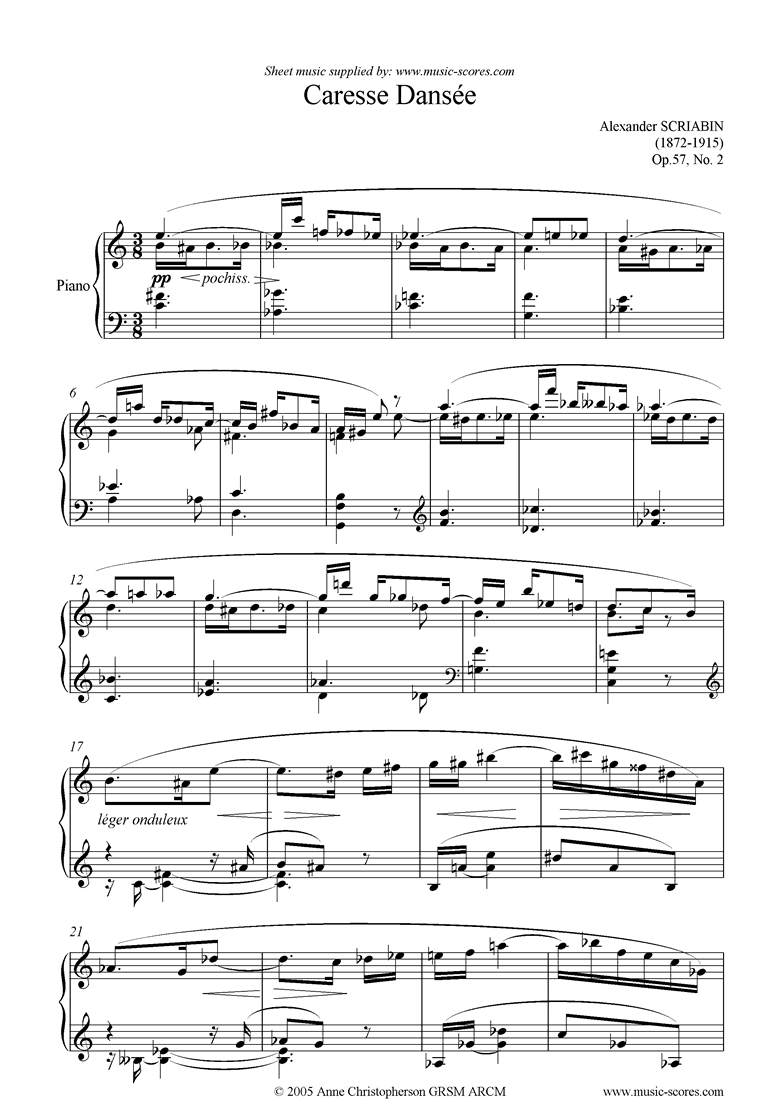 Similar Titles
We also have the following variations on the site:
Sheet music you may also like.
Cantata 156, 5th Concerto Arioso Cello, Guitar
Variations Op. 33 for clarinet (c1)
O Holy Night, or Cantique de Noel. English words. C ma.
Op.12, No.7 Album Leaf. 4 Trombones