The sheet music below is a low resolution image of the 1st page. Member's downloads are a high resolution PDF file including all instrument parts.
Purcell. Air in D minor Bassoon classical sheet music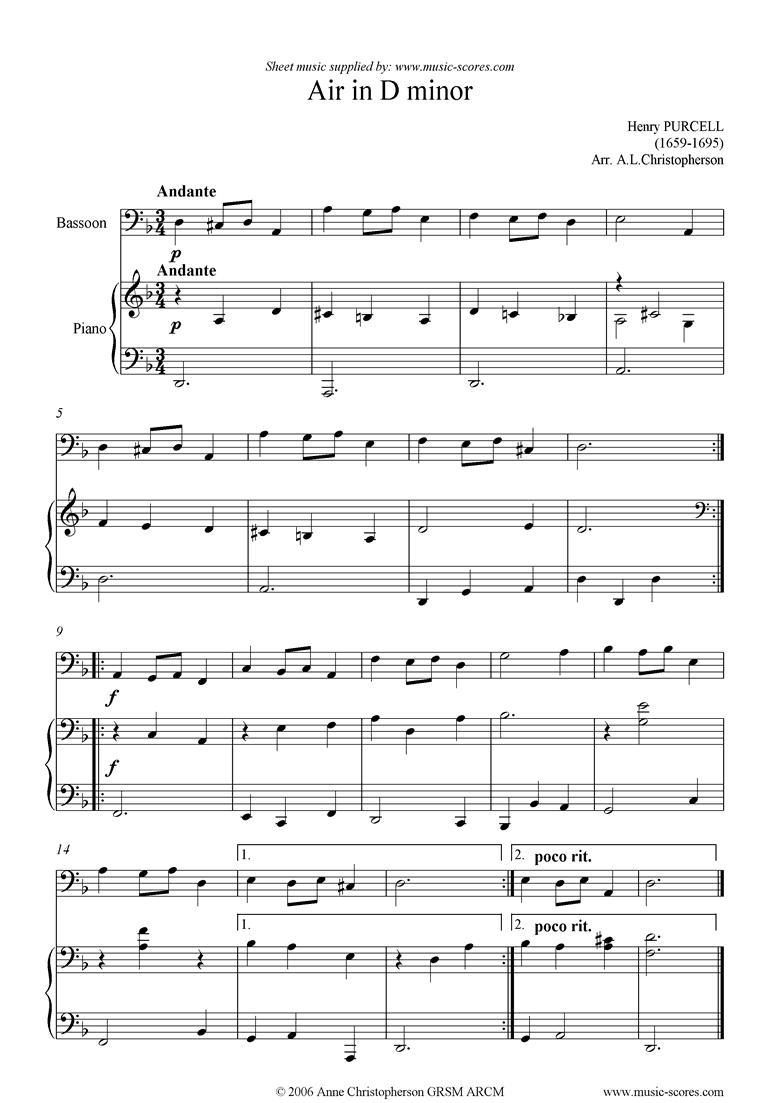 Similar Titles
We also have the following variations on the site:
Air in D minor from The Double Dealer Oboe
Sheet music you may also like.
Op.165, No.2 Tango Violin, Fma
Solomon Arrival of the Queen of Sheba 2 Flutes, Clarinet, Bassoon
Suite in C major Guitar quartet