The sheet music below is a low resolution image of the 1st page. Member's downloads are a high resolution PDF file including all instrument parts.
Mozart. K136Divertimento Brass Quartet classical sheet music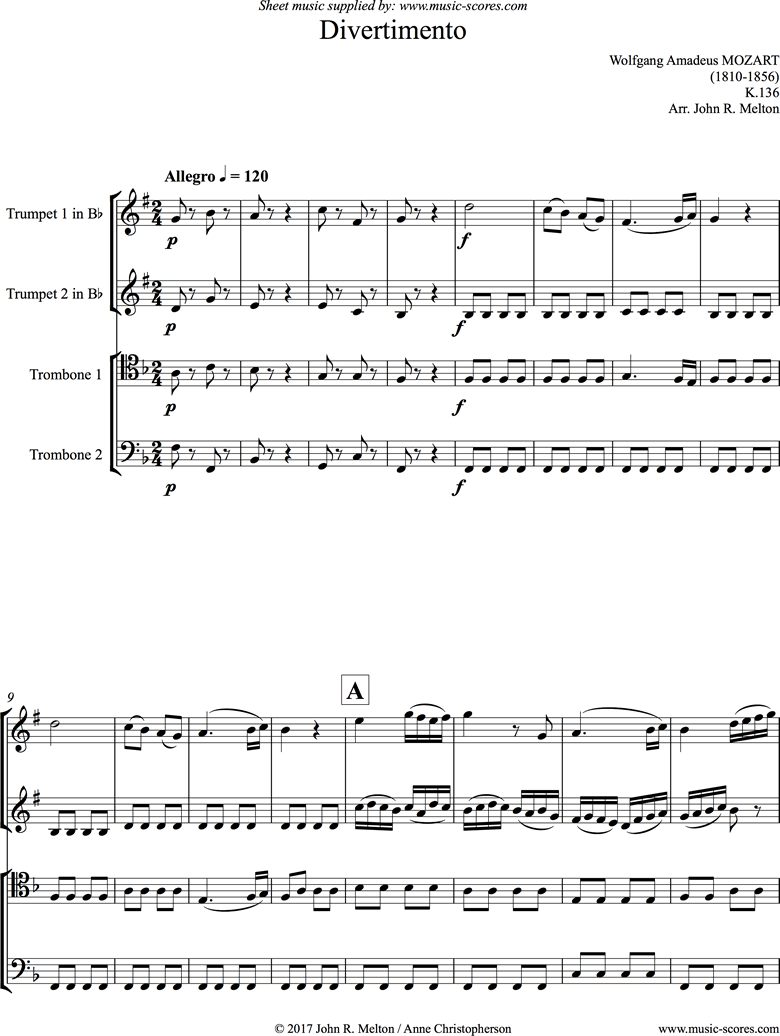 Similar Titles
We also have the following variations on the site:
K136 Divertimento Brass Quartet
Sheet music you may also like.
Sonata TWV41,a3 3rd mvt Violin
Op.47, No.1 Grenada Flute, Guitar
Op.65, Cello Sonata, 3rd Mvt Viola, Piano
Water Music Suite No.2 Alla Hornpipe Brass Quartet