The sheet music below is a low resolution image of the 1st page. Member's downloads are a high resolution PDF file including all instrument parts.
Traditional. Happy Birthday Concert band classical sheet music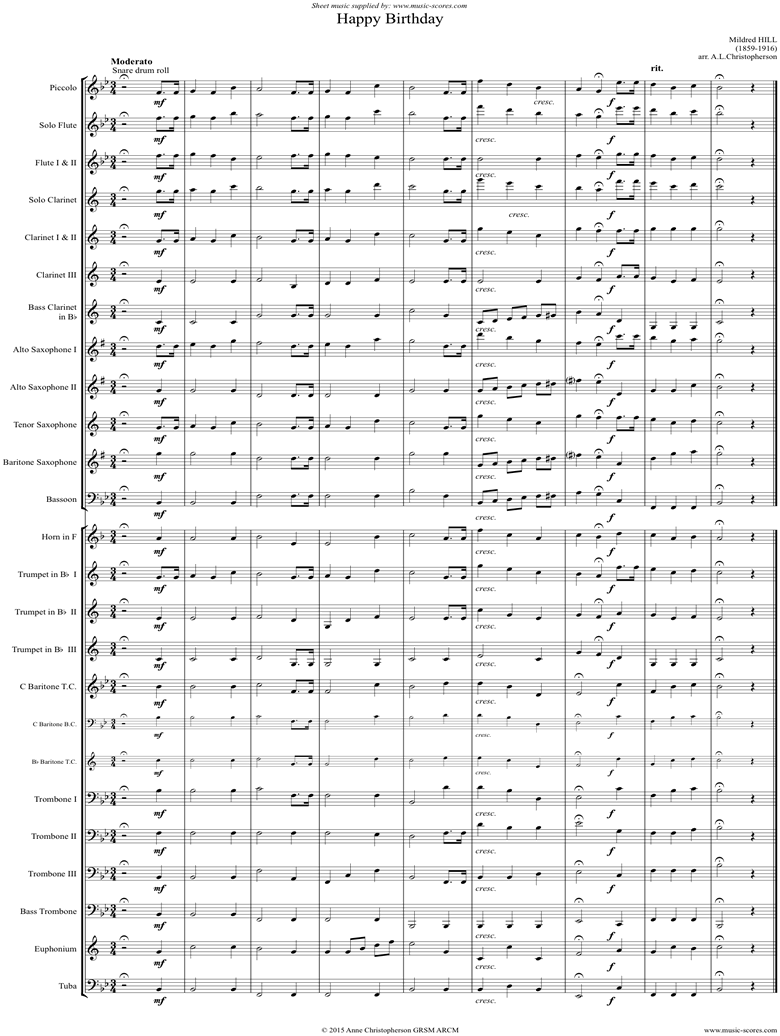 Similar Titles
We also have the following variations on the site:
Sheet music you may also like.
Dedicatoria Op.1 No.1 Cello, Piano.
Op. posth. Brown-Index 49 Nocturne 20a C# minor
K265 Ah, Vous Dirai-je, Maman easy