The sheet music below is a low resolution image of the 1st page. Member's downloads are a high resolution PDF file including all instrument parts.
Debussy. Reverie for Violin classical sheet music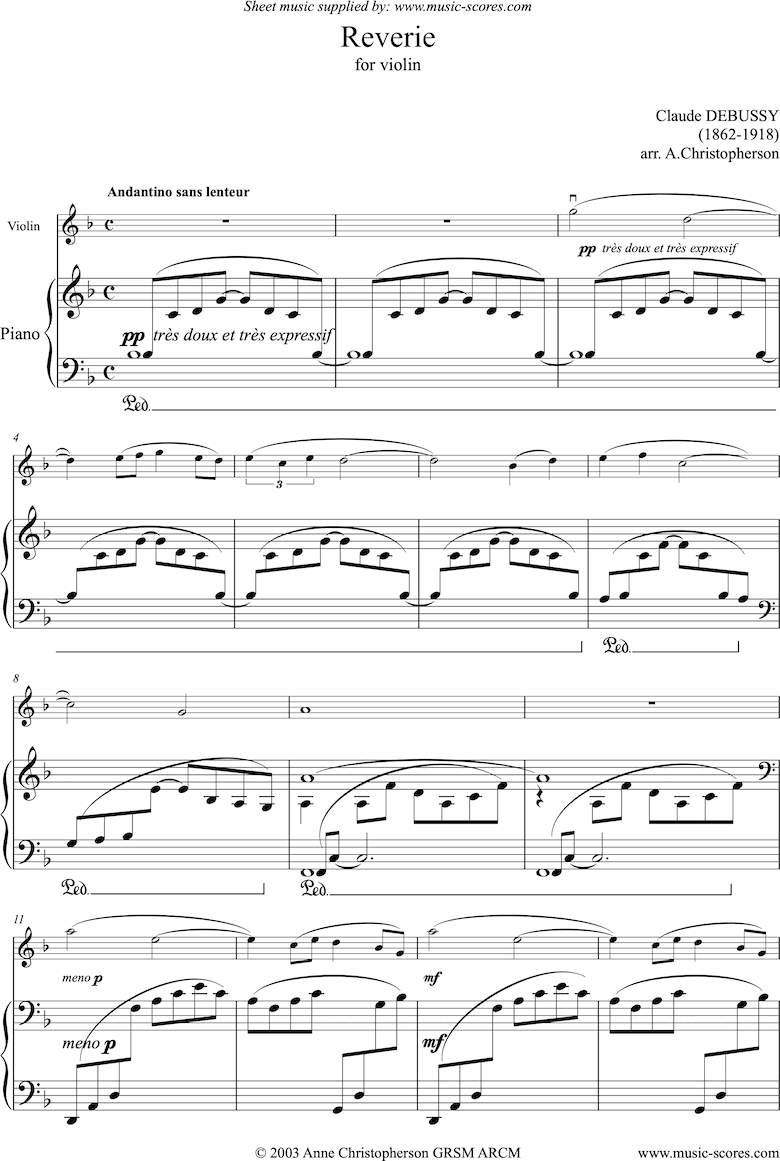 Similar Titles
We also have the following variations on the site:
Reverie for Trumpet - lower version
Sheet music you may also like.
Infant Holy, Infant Lowly Flute, Piano
Rinaldo Lascio Trumpet, Contrabass, Piano
bwv 996 2nd Lautenwerk Suite, 6th Movement, Oboe, Bassoon
RV443 Largo Descant Recorder, Guitar