The sheet music below is a low resolution image of the 1st page. Member's downloads are a high resolution PDF file including all instrument parts.
Christopherson. VaMoose Clarinet Quartet classical sheet music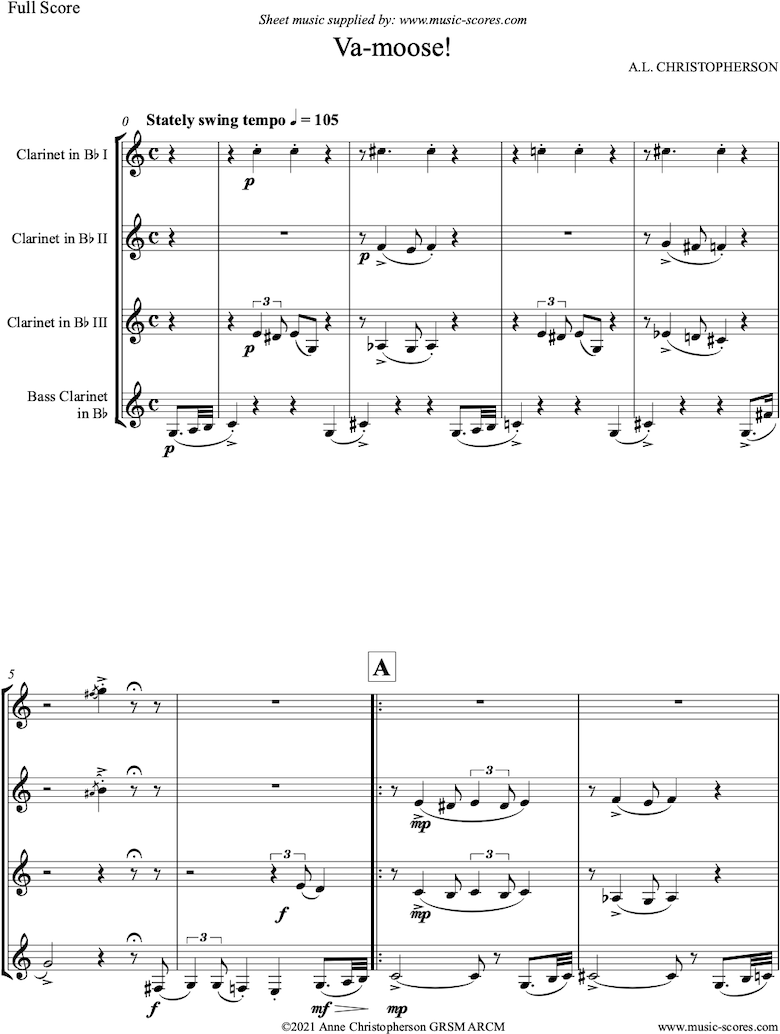 Similar Titles
We also have the following variations on the site:
VaMoose 2 Flutes, 2 Clarinets, Bassoon, Trumpet, 2 Violins, Viola, Cello, Double Bass
Sheet music you may also like.
Op.50 Pavane Flute Solo short version
Fireworks Music La Réjouissance Brass Quartet
Op.1 Caprice no. 24 Tenor Sax in A minor