The sheet music below is a low resolution image of the 1st page. Member's downloads are a high resolution PDF file including all instrument parts.
Bach-CPE. Solfeggietto string duo classical sheet music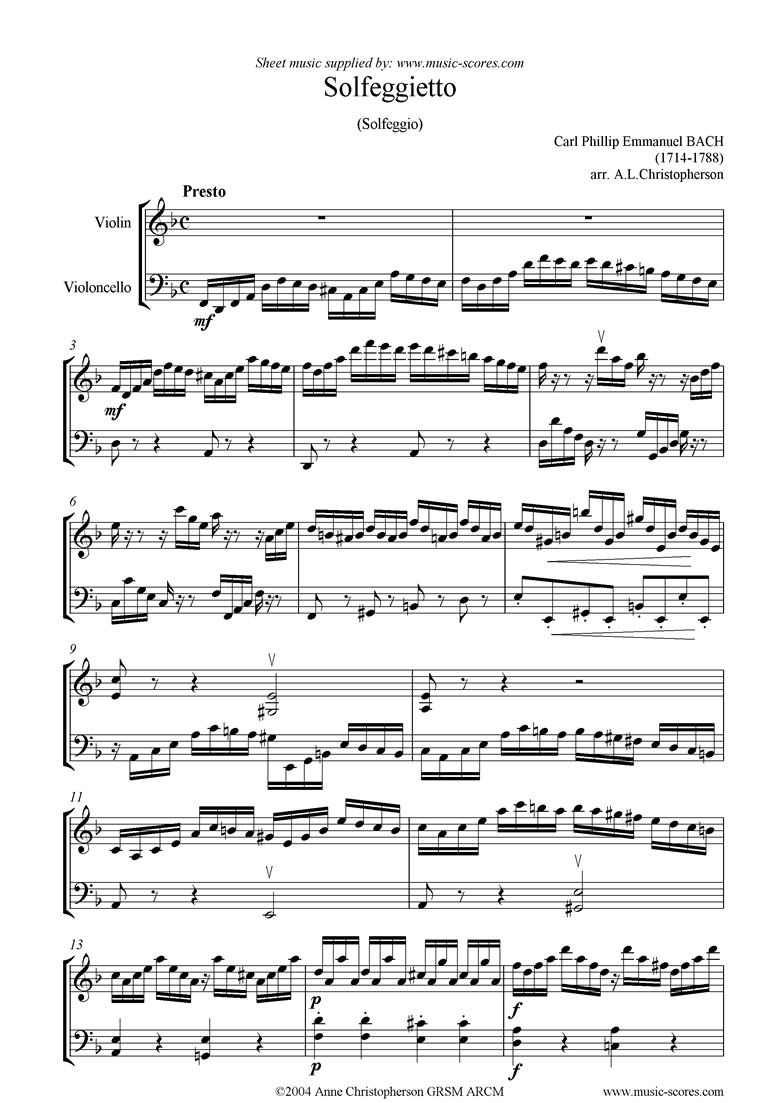 Similar Titles
We also have the following variations on the site:
Solfeggietto Clarinet, violin, cello
Solfeggietto Flute, Clarinet, cello
Sheet music you may also like.
Pieces en Trio 1 Prelude 2 Flutes, Continuo
K622 Clarinet Concerto Adagio Cl in Bb, easy piano
Well Tempered Clavier, Book 1 06b Fugue VI
Morceau de Concours Guitar and Piano